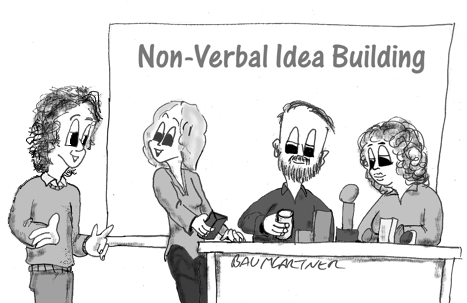 Do your people need to think more creatively? Would you like your top managers to promote creative thinking? Do you believe your organisation has the potential to innovate better? If you answered yes to any of these questions, I can help through thought-provoking keynote speeches, hands-on workshops and advice. Learn more about my creative solutions for organisations like yours by clicking on this sentence.
On a tight budget? Prefer to read? Then check out my books on anticonventional thinking and mastering innovation. Or forget about work all together and enjoy my highly acclaimed science fiction humour novel. Click on this sentence to learn more about my books − and buy them.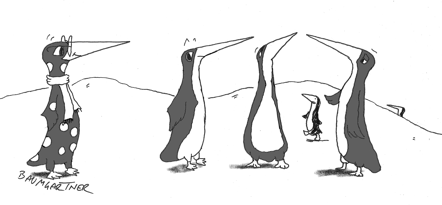 Want creative and innovative inspiration right now? You've come to the right place, sweetheart. Find 100s of articles on creativity, applied creativity and innovation on this web site. Better still most articles include a cartoon! Click on this sentence to visit my articles directory or click on the latest articles below.