Free Innovation Manager On-line Training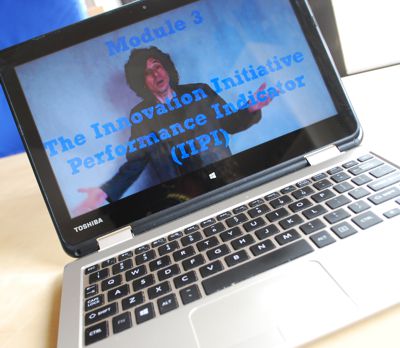 My new, on-line mini training for Innovation Managers will teach you how to get more relevant and innovative ideas, how to ensure lots of those ideas are implemented and how to measure the performance of your innovation initiative. The course consists of text, short videos and a worksheet, so you can do it at your own pace. You can also contact me any time if you have questions or want feedback. Click here for more information and to get started!
---
"Your perspectives are very enlightening... In an ocean of not-so-useful info about innovation, you manage to get the perls on a regular basis." - Ericcson
---
Conventional Innovation Consultant vs Me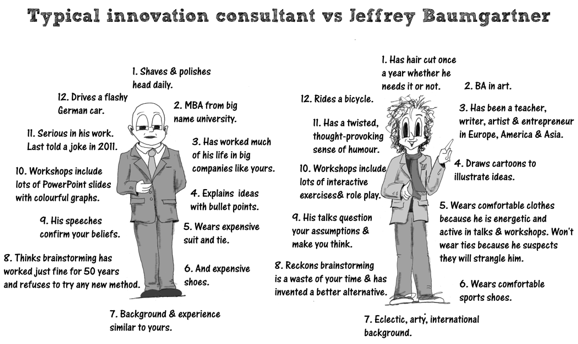 Think about it for a moment. If you want someone to help you and your team devise and realise more innovative ideas, should you look to someone with a business background similar to your own or should you look to someone with a more diverse, international experience? Do you want the status quo or the eccentric? If you appreciate that it takes a real outsider to bring fresh thinking to your organisation, get in touch! If you prefer the status quo, don't worry there are lots of very conventional innovation consultants hungry for your business.
---
"I just got my first copy of your newsletter. Wow! It's wonderful! Very good advice, very helpful. Thank you! One of the few newsletters I get that is worth reading and actually useful, thoughtful and inspired. Thank you!" BB (Publisher)
---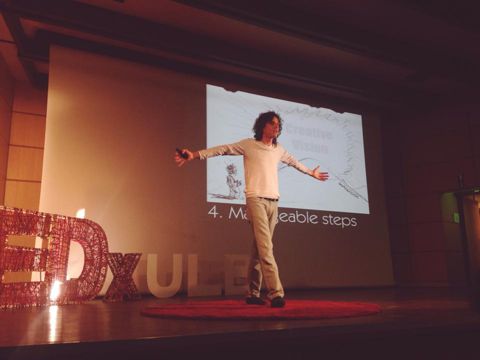 Keynotes and Workshops
My workshops and keynotes are guaranteed to be entertaining, informative and teach you and your colleagues at least three useful things about creativity and innovation.
Interested? Get in touch or read more about my specific services, including workshops, advisory services and keynotes.
---
"This is one of the best workshops we have ever organised. It is highly intellectual, splendid with extraordinary resources and activism. We really appreciate your remarkable efforts, exemplary cooperation, humble attitude and excellent interaction with our team." -
Almajdouie

---
I have written a book on designing an innovation process, a book on anticonventional thinking, a science fiction humour novel and a rewriting of Sherlock Holmes.
---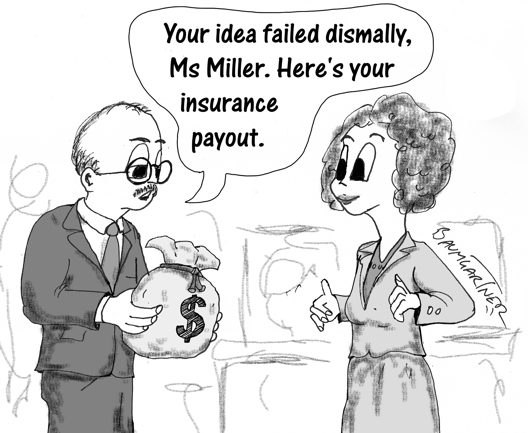 Report 103 is a twice monthly (or thereabouts) ejournal on creativity, imagination, ideas and innovation that provides articles you can use to boost creativity and innovation at your place of work. To subscribe, just pop your email in the form below and follow the instructions in the confirmation email.
---
Subscribe
---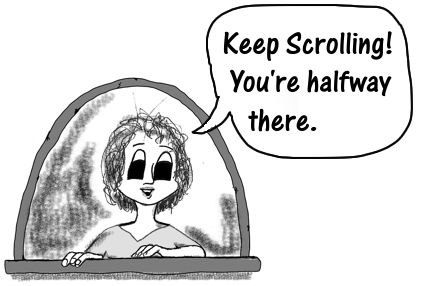 If you want to learn about creativity and innovation, this is the place to do it. Discover 100s of articles and papers on every aspect of the innovation process, from imagination to implementing complex innovations. As an added bonus, many articles include a cartoon that may not have you rolling on the floor with laughter, but ought to bring a smile to your face.
↓ The latest articles ↓
Innovation = Change
When the CEO talks, 'innovation', employees hear 'change'. Understanding this is important to the success of your innovation initiative -- Read the article...

How to Evaluate Ideas
Evaluating ideas is a critical part of your innovation initiative. Jeffrey Baumgartner looks at evaluation methods and makes suggestions. -- Read the article...

Battling Ideas
While you are innovating, your competitors are too. This can have an effect on your own innovation and it something you need to plan for. -- Read the article...

12 Ways to Motivate Your Team to Be Creative
A dozen things any manager can do to inspire creative thinking in her direct reports, colleagues and organisation -- Read the article...

Open Innovation Revisited
Open innovation was all the rage a few years ago, now it seems out of fashion? But is it? Not necessarily says Jeffrey Baumgartner -- Read the article...

No Time for Innovation? Think Again!
Employees claim they have no time for innovation. That's not true. Rather, they do not believe innovation is a true priority. -- Read the article...

How to Make Innovative Change Work For You
Innovation leads to change and people often do not like that. Giving them a stake in the innovation works wonders. -- Read the article...

Four Types of Ideas, Their Values and the IIPI
Categorise ideas to these four types and use the innovation initiative performance indicator (IIPI) to innovate better and measure results. -- Read the article...
---
Can't find what you're looking for?
---
Other Projects
I am the co-founder (with Andy Whittle) of the Imagination Club and actively manages the Brussels Imagination Club, a venue for experimentation in facilitation, training and life-long learning. Visit the web site...
I am launching, together with Roberta Cacciaglia, Imagination Video a creative video production company. Visit the web site...
I developed and edit AwesomeYou.Be, a self-improvement web site that helps people like you become even more awesome. Visit the web site...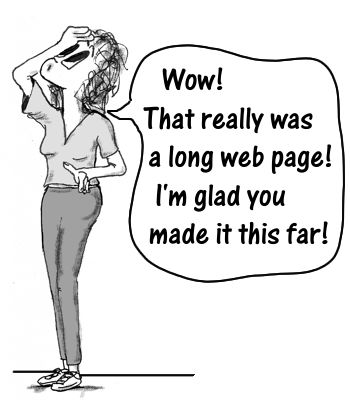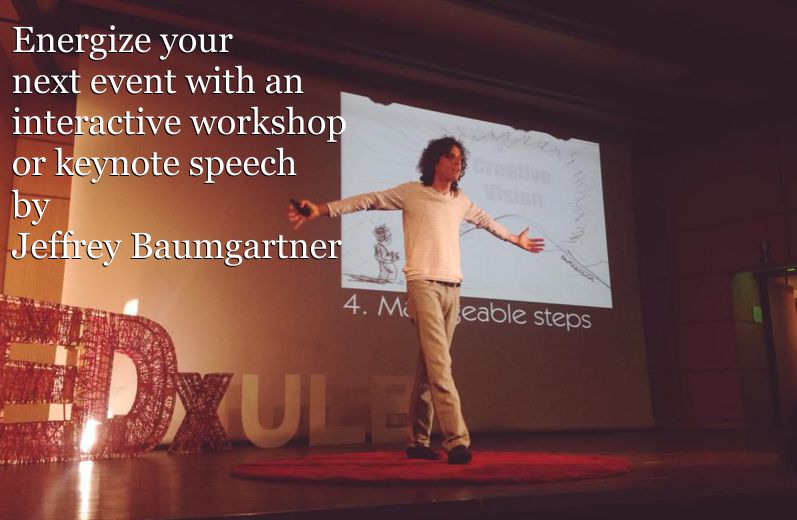 Jeffrey Paul Baumgartner
Erps-Kwerps (near Leuven & Brussels) Belgium
©1996-2016 Jeffrey Paul Baumgartner