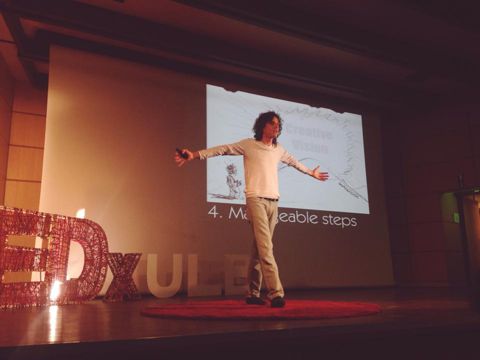 Do you fancy watching thought-provoking, inspiring and entertaining keynote speech about creativity or innovation at your next event? If so, I humbly propose myself.
I have spoken at companies, governments and events around the world. My talks have included Anticonventional Thinking, Cosmic Creativity, Deadly Assumptions, the Dark Side of Creativity, Creative Lies, The Myths of Creativity, Open Innovation, Strategic Vision and Innovation and more. Check out my articles for inspiration or contact me and tell me about your event.
I would love to speak at your next event.
Click here to send a message or call me.
"An energetic & stimulating speech on the future of creative idea generation!!" – TEDxULB (Université Libre de Bruxelles)
"The morning after your talk, I woke up with a head full of ideas about how to solve a problem that had been bugging me for ages." – EU official
"The one hour talk introduced a completely new way of problem solving." – Indian Institute of Technology (IIT) Mumbai