---
Changes
After many years of helping teams think more creatively so their organisations could innovate more effectively, I have decided to focus on my own creative projects.
But don't worry. You can still enjoy and learn from this web site and its hundreds of free articles on creativity and innovation as well as buy my books.
My New Creative Projects
---
CreativeJeffrey Web Site:
Other Reading
Other Projects
I am the co-founder (with Andy Whittle) of the Imagination Club and actively manages the Brussels Imagination Club, a venue for experimentation in facilitation, training and life-long learning. Visit the web site...

Some paintings, drawings, photographs, videos and other artistic works by Jeffrey See them here.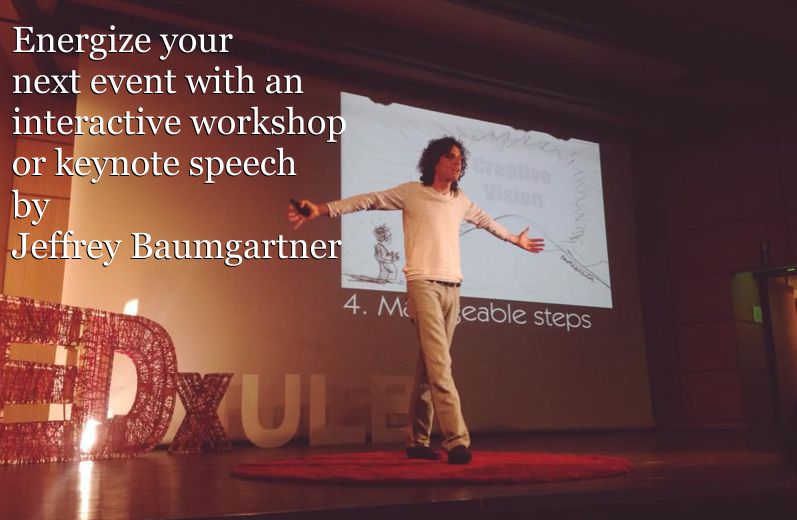 Jeffrey Paul Baumgartner
Erps-Kwerps (near Leuven & Brussels) Belgium
©1996-2017 Jeffrey Baumgartner