Very Limited Creativity and Innovation Services
In 2019, I decided to cut back on my creativity and innovation services to businesses, governments and non-profits, in order to focus on my own creative projects. I very occasionally do a keynote talk, but only if it is an interesting event in an interesting place. If you think your event fits those simple criteria and you are willing to pay, please contact me here. Otherwise, please enjoy and share the wealth of free content on this web site.
Global Experience
Over the years, I have helped innovation leaders in a wide range of businesses, governments and non-profits, incuding, PepsiCo, Genentech, the Government of Dubai, Afton Chemical, TE Connectivity, Southeast Water, CitiPower, Powercor, Primedia, Almajdouie, the Algarve region, Philip Morris and many others. Together, we've developed ideas and implementation plans for new products, new packaging, new services, improved efficiency, government campaigns and more.
I can help you get better results too. But there's only one way to find out. Contact me today for a confidential discussion.
What People Have Said About My Work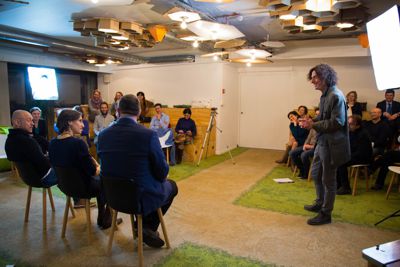 "An energetic & stimulating speech on the future of creative idea generation!!" – TEDxULB (Université Libre de Bruxelles)
"Your perspectives are very enlightening... In an ocean of not-so-useful info about innovation, you manage to get the pearls on a regular basis." EO (Technology manufacturer)
"Thank You for spreading good words." RT (Artist)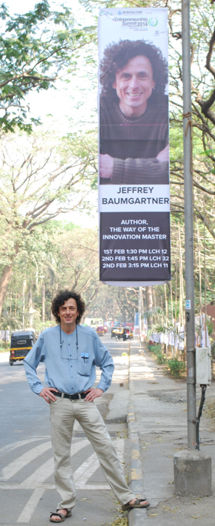 "Thank you for sharing your ideas and insights and good energy with all us creative folks round the world." JS (US state government)
"Always an inspiring newsletter." SL (Executive management Coaching)
"Thanks and keep up the great work."WN (Microelectronics engineering)
"Thank you for your thoughts. Quite refreshing. I am such a fan of the Report 103." LM (Software company)
"You do absolutely amazing work and provide valuable content as a gift - Thank You." HT (Business strategist)
"I love your newsletter - it is thought provoking and creates a good energy." IM (Innovation facilitator)
"I have printed all your reports for my PhD thesis in innovation and creativity. Amazing work, I really wish to congratulate you for this magnificent effort." RF (PhD student)
"I just got my first copy of your newsletter. Wow! It's wonderful! Very good advice, very helpful. Thank you! One of the few newsletters I get that is worth reading and actually useful, thoughtful and inspired. Thank you!"BB (Publisher)
"Your work is always well done, and thought provoking." HT (Consultant)