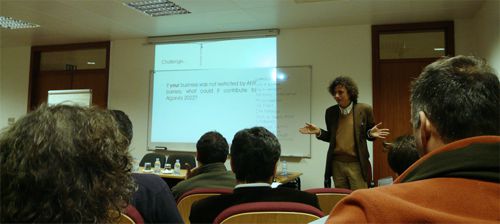 Innovation Workshops, Seminars and Masterclasses
Get more and better results from your innovation initiative
In order for your organisation to innovate better, your colleagues need to be able to devise more creative ideas, develop them into viable innovation projects and implement them successfully. If your initiative is weak at any of these points, you simply will not get the level of results you and I know you are capable of. My workshops are idea for strengthening those week links so that you get better results. Contact me!
Get more innovative results from managers
My workshops for innovative managers teach them how to: motivate creative thinking, use tools for collaboration, how to criticise in ways that push their direct reports to be more innovative, how to sell ideas up to decision makers and more. Contact me!
Get the most out of your innovation initiative
If your innovation initiative is run by a team, my workshop for Innovation Managers will teach all of you how to get a higher level of originality in idea building, how to ensure more innovative (in terms of quality and quantity) are implemented and how to measure results. Would that be useful to you? Contact me!
Sample Workshops & Masterclasses
Here are some of the workshops I do. If you do not see what you want, get in touch. If I cannot help you, I can usually recommend someone who can.
How to Run a Successful Innovation Initiative - for Innovation Teams
Learn how to get more innovative ideas in your innovation initiative, how to ensure more ideas are implemented and how to measure results. Learn more or get in touch.
Creativity Tips, Tricks and Techniques
Learn how to think more creatively, how to collaborate to build innovative ideas, how to solve problems without Google. Learn more or get in touch.
Developing innovative new product and service ideas
Learn everything you ever needed to know about devising and developing innovative product and service ideas. Learn more or get in touch..
Applied Creativity
You tell me what your innovation goal is. I design a workshop to get you there. Learn more or get in touch.
An introduction to Anticonventional Thinking
Learn why anticonventional thinking is a better method than traditional brainstorming, how it works, how to use it and how to apply it in your innovation initiative. Learn more or get in touch.
Extreme Scenario - Extreme Innovation
Learn how to innovate fast when your business's future depends on it. Develop ideas now that will see you through a disruptive innovation that changes your market drastically, law change that makes your business illegal or natural disaster that destroys key parts of your operation. Learn more or get in touch.
How to design and deliver an awesome presentation.
Learn how to use creative thinking to design awesome presentations that get results; tricks and techniques that professional keynote speakers use all the time; the magic numbers of a successful presentation; and more. Learn more or get in touch.
Custom Tailored workshop just for you and your team
Have you been impressed by something I've written or said? Do you feel your team would benefit from a workshop on that topic? Then contact me and explain your needs. I can probably design something for you.
---
If your budget is limited and Belgium is far away, you can beam me into your conference room for short, focused workshops.
---
What People Are Saying About My Work
"Your perspectives are very enlightening... In an ocean of not-so-useful info about innovation, you manage to get the perls on a regular basis."
Ericsson

"An energetic & stimulating speech on the future of creative idea generation!!"
Organisers of TEDxULB


"This is one of the best workshops we have ever organised. It is highly intellectual, splendid with extraordinary resources and activism. We really appreciate your remarkable efforts, exemplary cooperation, humble attitude and excellent interaction with our team."
Almajdouie
A Saudi Arabian Conglomerate

"I could not be more pleased with the final result. In spite of the fact that the workshop participants were people who, I think, would never try to participate in an event devoted to creativity - company and university top managers - Jeffrey made them enjoy creative thinking and produce a result that, if implemented, will give origin to many improvements in the Algarve region."
APGICO
Portuguese Association for
Creativity and Innovation

"When I walked in the room and saw the projector, I thought 'oh no, another boring presentation from [top five consultancy firm]!' I was delighted that in fact it was an interactive workshop where we actually applied anticonventional thinking. Very refreshing"
Philip Morris International

"Thank you for sharing your ideas and insights and good energy with all us creative folks round the world."
Washington State Government

"I woke up the next morning just bursting with ideas!"
The European Commission

In addition to the above, I have also worked with the Government of Dubai, the Algarve region of Portugal, the European Commission, Indian Institute of Technology, TE Connectivity, Afton Chemicals, Genentech, Frito-Lay, Sirris, Dexia Bank, Transearch, Southeast Water, Eyes & Ears of Europe; and have spoken at conferences including the World Innovation Convention, eSummit Mumbai, South African Innovation Summit, European Conference on Creativity and Innovation, TEDx and the Brussels Imagination Club (which I co-founded).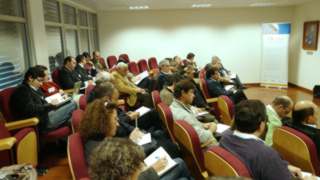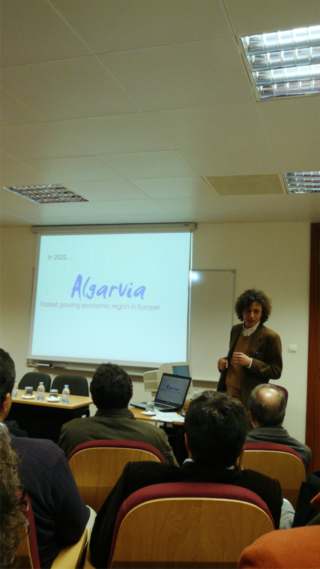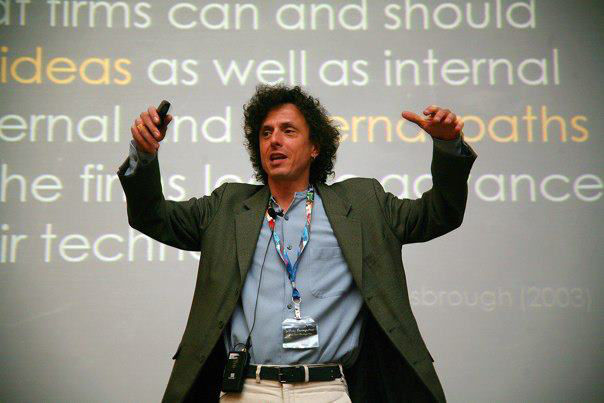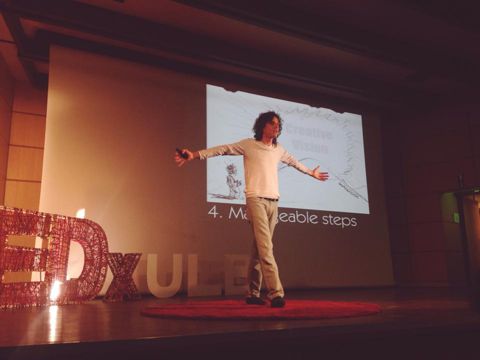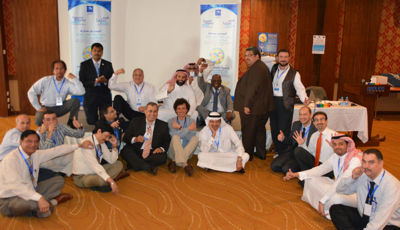 Want to discuss a workshop with me? Get in touch!