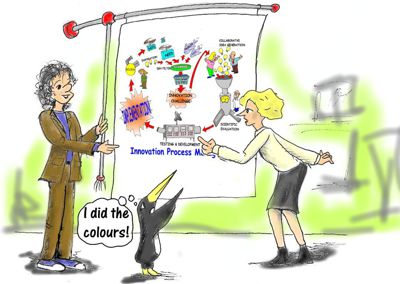 Cartoonify Your Processes
To cartoonify a process is a simple matter of illustrating any business process − such as a business model, an operational process, a software process or a service based product − with cartoons. This may seem a silly thing to do. In fact, it can enable you to do some very cool things. Allow me to explain.
Innovate the Process
By looking at a process in cartoon form, you see it differently. You can also see the big picture as well as the details simultaneously. You see it from a fresh, creative, outsider's perspective. This makes it easy to identify inefficiencies, blockages and other problems. Looking at a cartoonified process facilitates innovating that process. We can even try ideas by cartoonifying and adding them to the process.
Sell and Present
A cartoonified illustration of a service product is a great way to explain and sell that product. Your presentation will be easy to understand, memorable and effective. Indeed, the first time I ever cartoonified a process was to help a documentation company win a multi-million Euro e-documentaton project.
Training
A cartoonified illustration is a powerful training tool that is memorable, easy to refer to and easy to understand. It is also more fun than the usual, dry training material − and that leads to better retention. Cartoons can also be printed in poster format as reminders of how processes work.
An Offer for Consultants
Would you like to offer cartoonification as a part of a package of value added services you deliver to your clients? Get in touch, I would be happy to support you and your clients as a part of your team.
Seriously
Cartoons are often perceived as fun, entertaining and possibly childish. And I certainly add humour to my work. Nevertheless, cartoonification is a serious, time consuming process that aims to deliver results for you. My fees reflect that and your results will reflect it even more. As an indicator, typical fees for a project will fall in the range of US$6,500 to US$25,000 to meeting time, cartoon illustration, consultation and, optionally, training and coaching to follow up.
However, cartoonification can lead to big savings, innovation and/or winning big contracts.
How cartoonification works
The easiest way to explain how cartoonification works is with a cartoon illustration to explain the process! Here it is: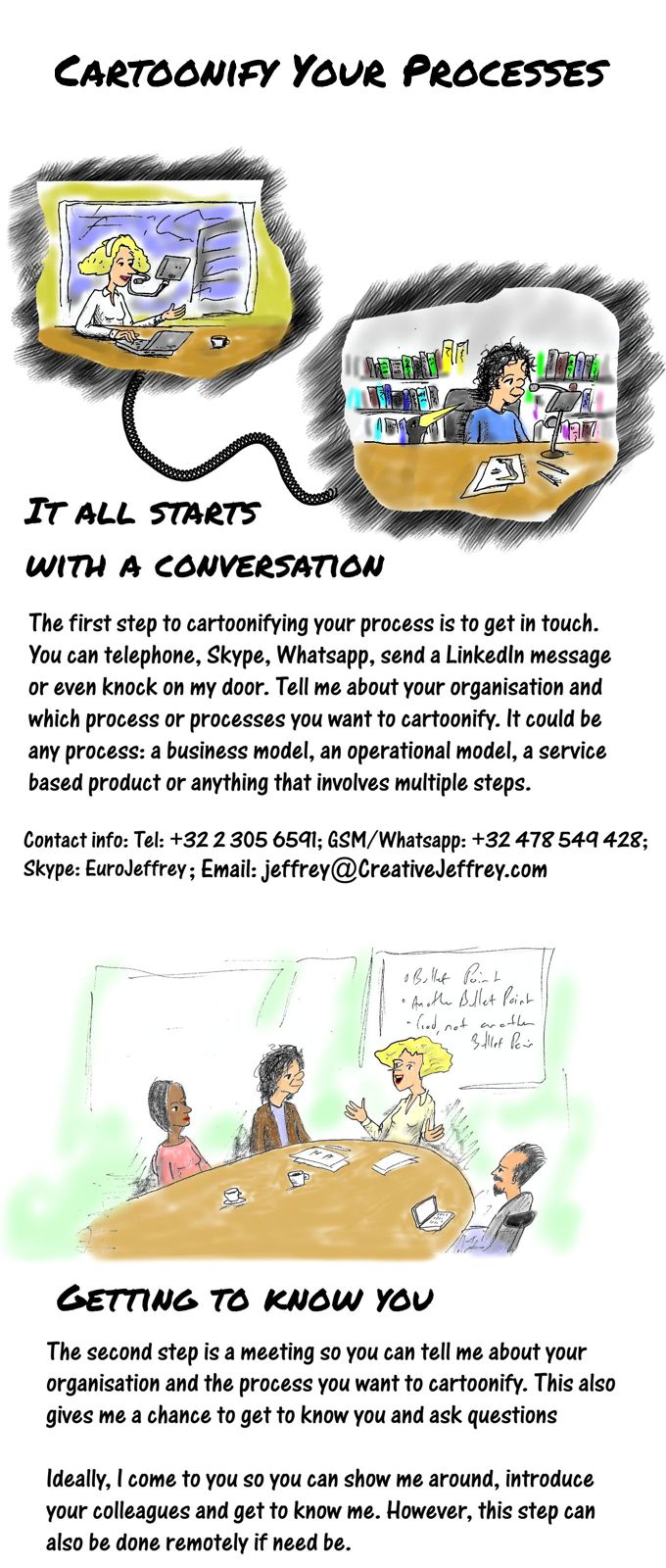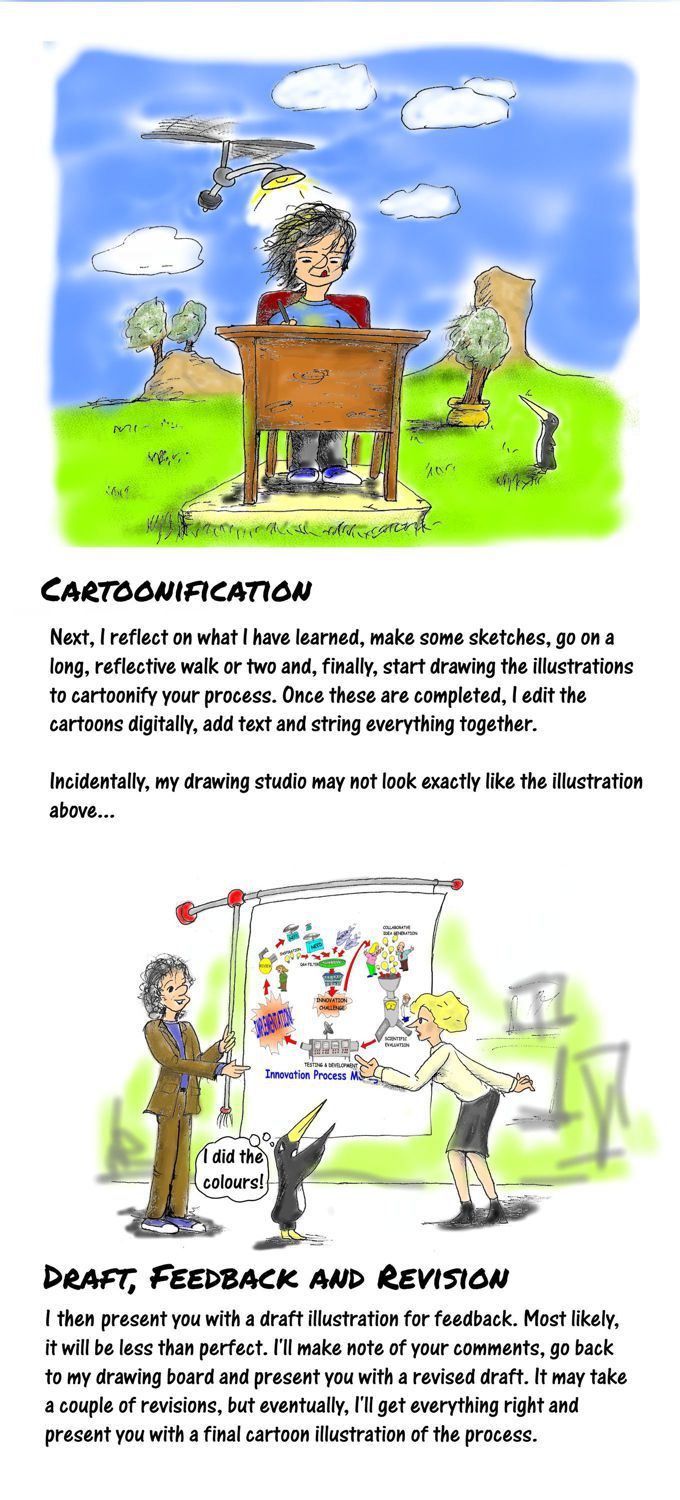 Click on the last part of the cartoon to email me or use this form.