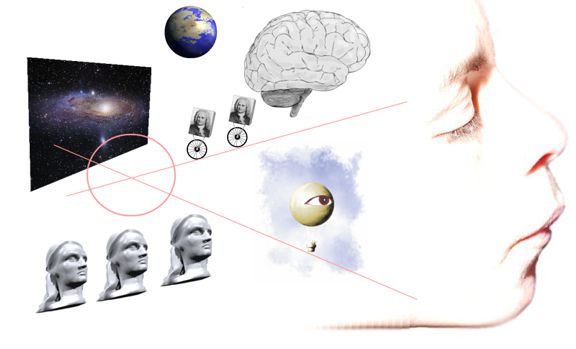 Inner-Mind Creativity
Also known as Cosmic Creativity *
Your mind is the most powerful tool in the universe. It holds a tremendous amount of knowledge, experience and feeling. Creativity is making connnections within the realm of information, memories, thoughts and feelings stored away in your mind. Inner-mind creativity teaches you how to do that in order to build creative visions you did not realise you were capable of buiding.
Inner-mind creativity uses meditation and relaxation to take you deep into your mind. It teaches you to look at situations from a multitude of perspectives, opening you inner-eye to possibilities you might otherwise never have seen.
Learn how your mind works, discover the secret to building creative visions out of ideas, learn a very effective method of realising your visions so that they leave your mind and become a reality -- with inner-mind creativity.
Inner-mind creativity is easy to learn, fun and effective.
Follow this link to read the first installment of the Inner-Mind (Cosmic) Creativity project...
The Inner Mind Creativity Project
I am in the process of writing a book on inner-mind creativity and anticonventional thinking (ACT). I am serialising the book in Report 103, a popular newsletter on ceativity, imagination, ideas and invention, and including a draft on these pages.
In addition, I have been doing inner-mind (also known as "cosmic creativity") and anticonventional thinking workshops and talks at conferences as well as for businesses and government bodies in Europe, North America, Asia, Africa and the Middle East. Learn more about my talks and workshops here or get in touch with me now to see if I can help you and your team think more creatively and innovate more effectively.
Follow this link to read the first installment of the Inner-Mind (Cosmic) Creativity project...
* "Inner-Mind Creativity was originally called "Cosmic Creativity". However, I have decided to change the name to inner-mind creativity for two reasons. Firstly, I believe "inner-mind" better reflects the method. Secondly, someone else has been using the term "cosmic creativity". He took the term first, he deserves it.