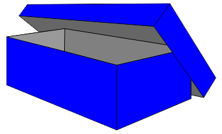 A Simple Anticonventional Thinking (ACT) Exercise
By Jeffrey Baumgartner
You are probably familiar with the classic creative thinking exercises of listing as many uses as you possibly can of a brick, a box or a similar commonplace object. It is good for practicing creative thinking and is often used in tests to measure creativity, with quantity and diversity of uses indicating the level of creativity. This exercise, of course, is modeled on brainstorming: having a problem and trying to devise as many solutions as you possibly can.
The Anticonventional Exercise
Here is an alternative approach to the exercise which pushes you to use anticonventional thinking (ACT). Imagine an empty shoe box and lid. Rather than try and come up with lots of uses for the box, make a list of open-ended questions (in other words, questions which require more than a yes-no answer) about the box. Non-open-ended questions are acceptable only if they are the precursor to an open-ended question, for example, "Is the shoe box happy?" followed by "Why or why not?" Aim for about 25 questions.
Do not be boring with your questions. You want to understand this shoe box, you want to know its deepest emotions. You want to know what drives it, what kind of history it has and its intimate secrets. As you do this, think about the possible answers. These will inspire new questions. For instance, if you are in America and the shoe box was made in Vietnam, you might ask how it feels about being in America and how it copes with the language difference.
Finally, I want you to come up with five really outrageous and crazy things you could do with the box you now know so well. No boring ideas. Please do not even think about them. If something boring, like "put shoes in it" comes to mind, reject the idea immediately.
Unless an idea is crazy, it is not worth consideration. Only crazy ideas are welcome. Moreover, you must limit yourself to five ideas. So, if an idea is not really outrageous, think about how you can make it more outrageous. Otherwise reject it and move on. We have not time for ordinary, conventional ideas here!
As you do this, think about what you have learned about the box while asking questions. Think about what the box might like to be doing. Move the box around in your mind. In your mind's eye, take it to different places you know and think about the box in those places.
By now, you should have five very creative ideas. Not more, not less. How creative are your ideas? What do you think of your ideas? What about the approach?
Why It Was Anticonventional Thinking
This exercise had a couple of fundamental differences to the usual exercise -- and this reflects the ACT approach. Firstly, you focused your mental energy not on ideas, but rather on asking questions and understanding the core issue -- the box -- in depth. If you are an artist, writer or exceptionally creative person, you probably realise that you already do something like this when looking for ideas. But most people do not think about the problem -- they focus their creative energy on the ideas. Ironically, that's why their ideas tend to be less creative! Creativity is not so much about the ideas as about how you perceive the issue at hand.
Secondly, rather than ask for as many ideas as possible, I allowed you only five ideas. Moreover, I made it very clear that I did not want conventional, boring ideas. Why is this?
Most people's minds, when tasked with solving problems, busily reject or censor ideas which are too outrageous. The traditional instruction of writing down as many ideas as possible does not change the way the mind works in this respect. It will still reject outrageous ideas. So, the assumption behind ACT is that we can trick the mind to do the opposite of what it usually does by giving it instructions to reject conventional ideas in favour of unconventional ideas. In other words, we trick the mind into thinking anticonventionally.
Application In Daily Life
If you want to try and apply ACT to simple problems, challenges and goals, follow the example above. When faced with a challenge, ask lots and lots of questions in order to understand it better. Visualise it. Visually move it around in your head. Then look for a single creative solution, rejecting any conventional ideas that come to mind as you do so. Once you have a creative solution, test it in your mind. Think about how you would apply it. If you continue to like it, build upon it. Make it more outrageous.
Once you have done that, ask yourself: what steps must you take to make the idea happen. If you cannot make it happen, reject it and start again.
And let me know how it works for you. I am genuinely curious!
Want to Discuss This With Me?
If so, get in touch. I'd love to chat about it with you!
---
If you enjoyed this article, please share it with your followers:
---
---
More Personal Innovation Articles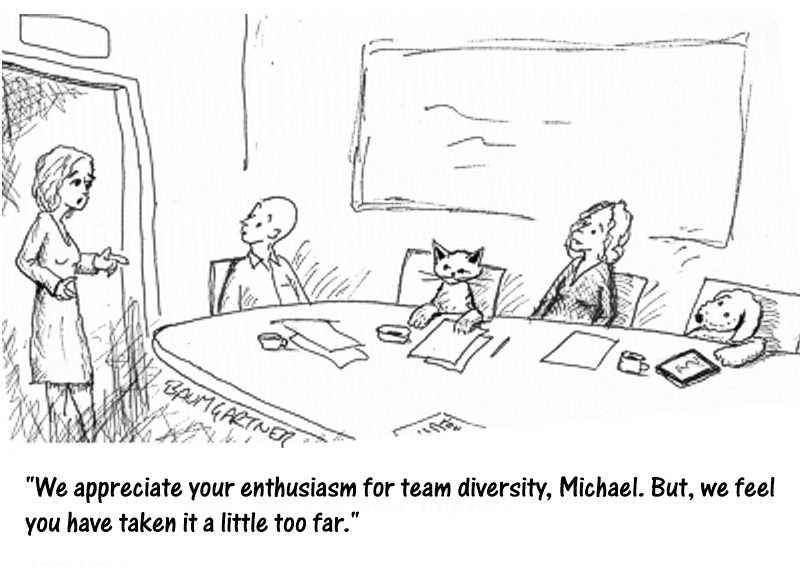 Leading Diverse Teams
Diverse teams are more innovative and smarter than homogeneous ones. But, they are also harder to manager. Here are some tips. -- Read the article...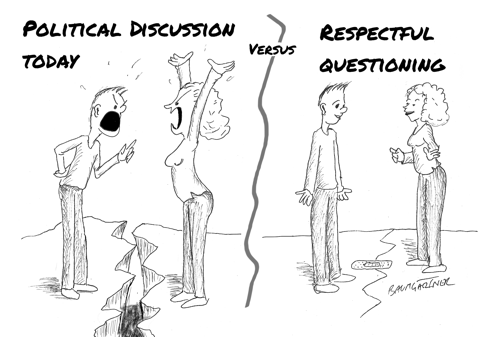 Respectful Questioning
Political and social debate has become too divisive. To find creative solutions to big problems, we need an alternative: respectful questioning -- Read the article...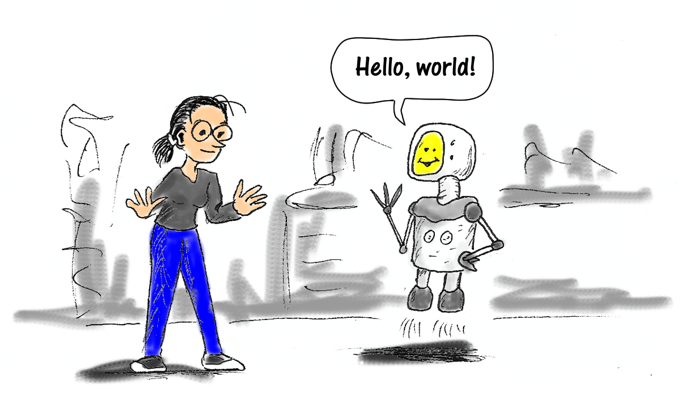 Questions you should ask when an innovative project fails
You can learn a lot from the failure of an innovative project, but you need to ask the right questions. Here are those questions. -- Read the article...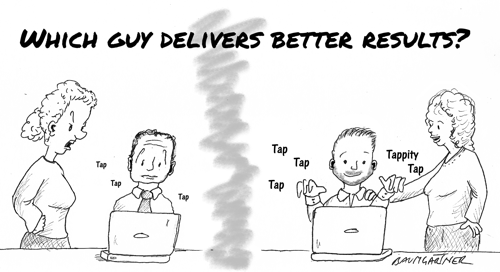 Business Should Be More Fun
Make your business more fun and see improved creativity, more innovation, reduced stress and more benefits. Here's how to do it. -- Read the article...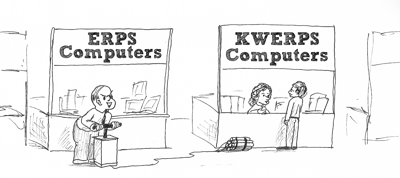 Unmarketing the Competition
A look at creative, but unethical dirty trick marketing campaigns designed to damage the competition -- Read the article...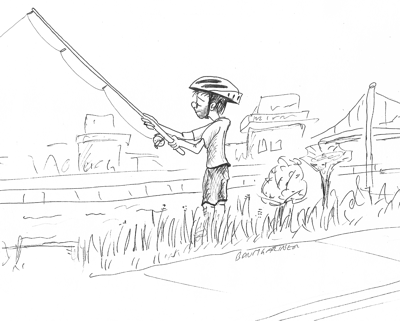 Imaginativefulness and the Fisherman
What does a fisherman wearing a cycling helmet have to do with imaginativefulness? Quite a lot, it seems. -- Read the article...
---