The Two Meanings of Brainstorming
Brainstorming has two meanings and because it is a subject much discussed in this newsletter and elsewhere, it is worth being clear about the difference.
Formal Brainstorming
In creativity circles, brainstorming is a structured creative thinking process invented by Alex Osborn in the 1950s (I believe) for use in his advertising agency. He later wrote about it in his books and it quickly became the standard group based creative thinking process. In a traditional brainstorm, you post a problem on a whiteboard or chalkboard and invite a group of people to suggest ideas. There is to be no criticism of ideas and all ideas are welcome. Participants are encouraged to come up with crazy ideas. This formal brainstorming process has been coming under a lot of criticism lately, including by me. The process is based on a number of assumptions by Mr. Osborn -- but in a clinical setting, most of the assumptions have been proved wrong. Needless-to-say, many people in the creativity field -- especially those who make a living facilitating brainstorming -- refuse to accept the criticism and insist that brainstorming works for them.
Informal Brainstorming
Because of the popularity of the formal method, the verb "to brainstorm" has also become a generic term to describe coming up with a lot of ideas to solve a problem. In this case, there is no formal process involved. For instance, you and your spouse might brainstorm holiday destinations or ideas for a housewarming party. In this case, you are probably not running a formal brainstorm, but just sharing ideas.
Normally, in this journal, when I use the term "brainstorm" and its variants, I am referring to the formal process. For the informal activity, I use terms like "ideation"and "idea generation" in this situation.
Want to Discuss This With Me?
If so, get in touch. I'd love to chat about it with you!
---
If you enjoyed this article, please share it with your followers:
---
---
More Articles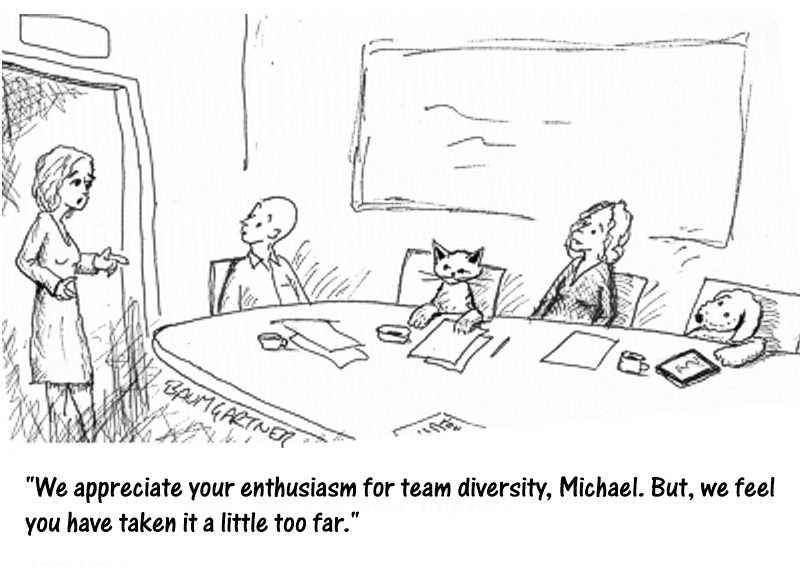 Leading Diverse Teams
Diverse teams are more innovative and smarter than homogeneous ones. But, they are also harder to manager. Here are some tips. -- Read the article...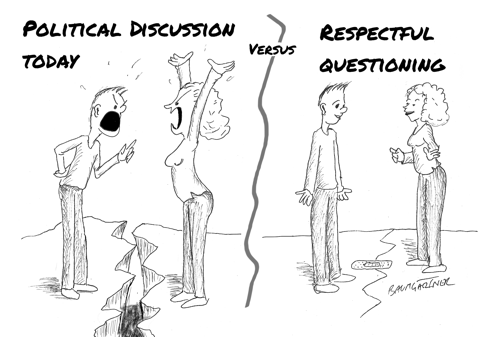 Respectful Questioning
Political and social debate has become too divisive. To find creative solutions to big problems, we need an alternative: respectful questioning -- Read the article...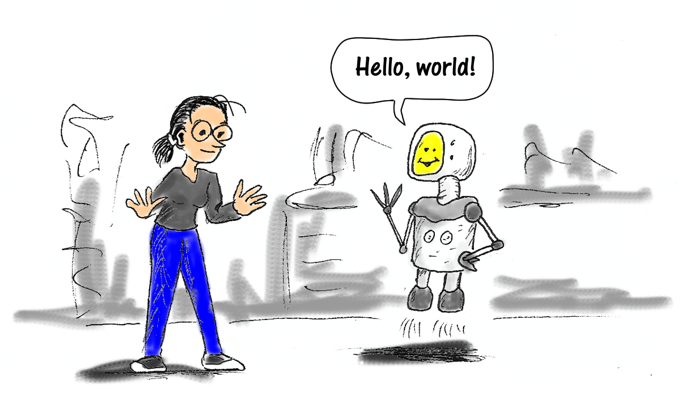 Questions you should ask when an innovative project fails
You can learn a lot from the failure of an innovative project, but you need to ask the right questions. Here are those questions. -- Read the article...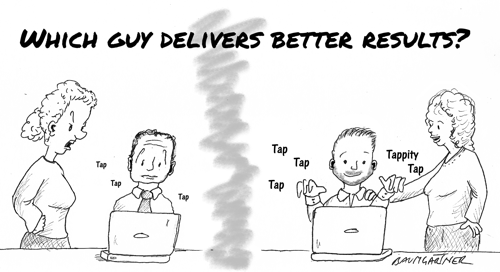 Business Should Be More Fun
Make your business more fun and see improved creativity, more innovation, reduced stress and more benefits. Here's how to do it. -- Read the article...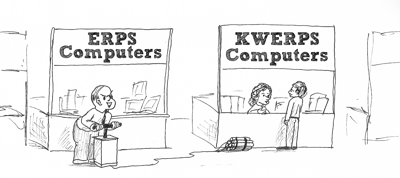 Unmarketing the Competition
A look at creative, but unethical dirty trick marketing campaigns designed to damage the competition -- Read the article...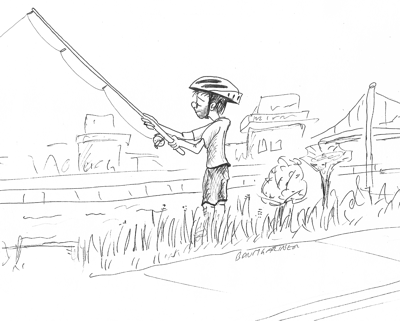 Imaginativefulness and the Fisherman
What does a fisherman wearing a cycling helmet have to do with imaginativefulness? Quite a lot, it seems. -- Read the article...
---