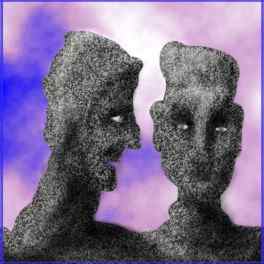 Conceptual conversations
When we in the business world are looking for creative ideas, there is a tendency to brainstorm or use another form of structured idea generation which aims to do precisely that: generate ideas. Moreover, thanks to the popularity of idea management and crowdsourcing software applications and the web, that can make those applications available just about everywhere, brainstorms need no longer be limited to a handful of people. Some crowdsourcing initiatives boast many 10,000s of users.
Sometimes, a simple conversation to thrash out ideas and develop solutions into concepts can be a far more effective approach to creativity and kicking off innovation.
Think About It
As useful as these initiatives are, it is sometimes more effective to bring a small group of people together and encouragement them to have a conversation in which they talk about the problem and potential solutions and even begin to develop more complete concepts based on those solutions. Although comprising far fewer people, such conversations can be very powerful. Think about it. Remember a time when you and a small number of people talked through a problem in a relaxed environment? Perhaps you were even in a pub having a drink. Can you recall such a time when you and the others came up with a handful of very clever solutions to a problem? It may not have been a business problem. It may have been a personal challenge one of you faced. Or it may indeed have been a business problem that drove you and your colleagues mad. And even though you knew management would never change, you had great fun dreaming up solutions to this shared and frustrating problem.
Compare that to any structured brainstorming or ideation event you have attended recently. Very likely it was a more serious environment. Drinks were most likely not alcoholic. Doubtless you generated a lot of ideas at the brainstorm. But the results were most likely very different to what came out of the conversation. The brainstorm probably ended up with a large number of ideas with potential. Your conversation most likely ended up with very few solutions – perhaps only one. But they were probably developed beyond the kind of raw ideas that come out of a brainstorm.
A Lot Ideas Is Not Always a Good Solution
As effective as brainstorming may (or may not) be for generating a lot of ideas. A lot of ideas do not always solve a problem that needs a more complex solution. In the later case, conversations with a very few people involved, can be much more effective. If need be, these conversations can be facilitated by an expert who can ask the right questions and oversee the documenting of the conversation. But sometimes that is not even necessary. A simple conversation can generate incredible solutions.
Indeed, many great product ideas came not out of brainstorms, but rather out of talks between a small number of people in a bar, in a restaurant or in an airport terminal. Probably one of the most infamously creative product idea came from such a conversation. That product is the Pet Rock.
Brainstorming Has Its Advantages
Does this mean you should stop brainstorms in favour of conceptual conversations? Not at all. Conceptual conversations are better when you need to develop solutions or need to solve complex problems. Brainstorming and crowdsourcing are better suited when you need a number of ideas, most likely incremental improvement ideas. For example, if you are looking for product improvement ideas, you probably do not want a single concept but rather a number of suggestions which can be implemented.
However, when you are developing an all new product and need a higher level of creativity and, perhaps, a conceptual focus on the issue at hand, conceptual conversations work better.
It is also worth bearing mind that brainstorming has a few practical, if non-creative, benefits. Firstly, you can involve more people, which provides a feel good factor (see Feel Good Pseudo-innovation) and, secondly, being more structured they are easier to manage and measure. (Although that measurement is usually the number of ideas, not always a particularly valid innovation metric.)
However, by leading or creating a small team of people – probably no more than five – and giving the group some clear objectives together with a lot of freedom on how to achieve those objectives, you can expect interesting results.
Structure and Conversations
Alternatively, you might look at my anticonventional thinking process – which brings together structured problem solving and more conversational oriented concept development.
Want to Discuss This With Me?
If so, get in touch. I'd love to chat about it with you!
---
If you enjoyed this article, please share it with your followers:
---
---
More Personal Innovation Articles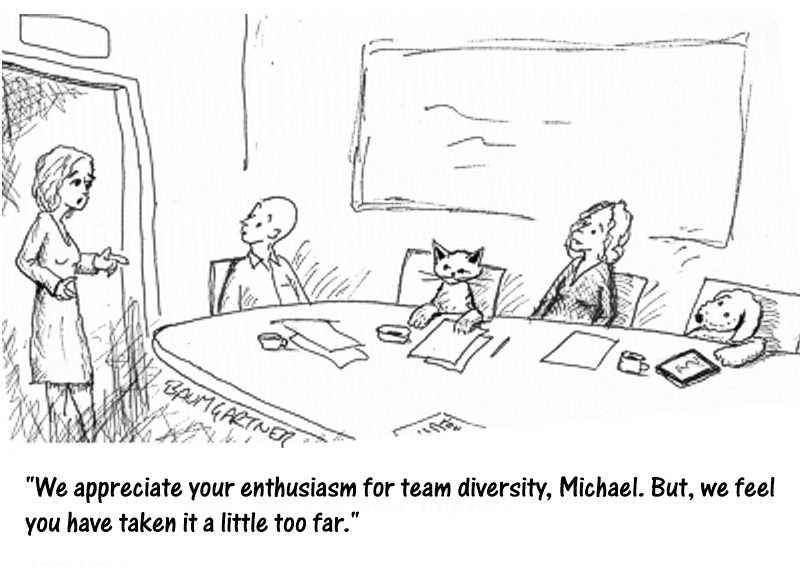 Leading Diverse Teams
Diverse teams are more innovative and smarter than homogeneous ones. But, they are also harder to manager. Here are some tips. -- Read the article...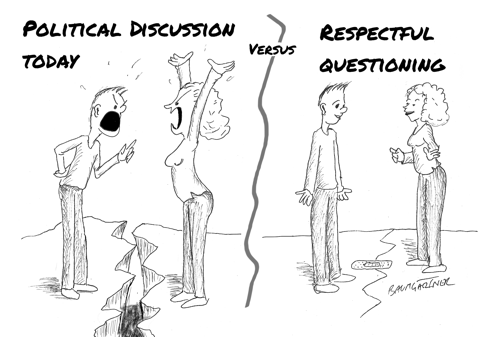 Respectful Questioning
Political and social debate has become too divisive. To find creative solutions to big problems, we need an alternative: respectful questioning -- Read the article...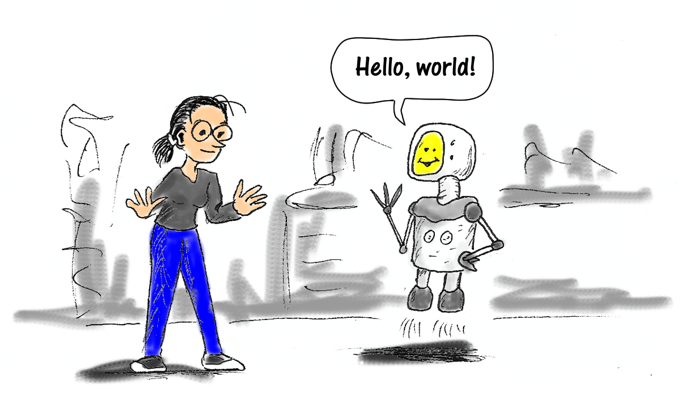 Questions you should ask when an innovative project fails
You can learn a lot from the failure of an innovative project, but you need to ask the right questions. Here are those questions. -- Read the article...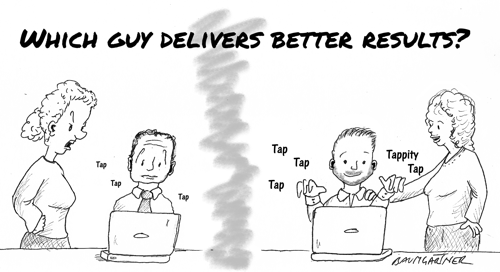 Business Should Be More Fun
Make your business more fun and see improved creativity, more innovation, reduced stress and more benefits. Here's how to do it. -- Read the article...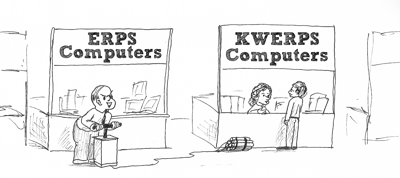 Unmarketing the Competition
A look at creative, but unethical dirty trick marketing campaigns designed to damage the competition -- Read the article...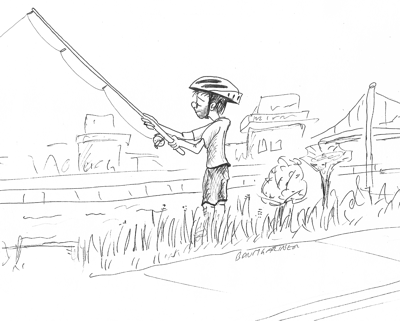 Imaginativefulness and the Fisherman
What does a fisherman wearing a cycling helmet have to do with imaginativefulness? Quite a lot, it seems. -- Read the article...
---