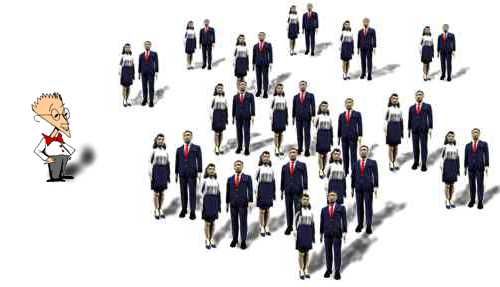 Going Against the Crowd
By Jeffrey Baumgartner
With the growing popularity of open innovation, crowdsourcing and web based suggestion schemes where the best ideas are decided by popular votes, many of us tend to forget a very simply truism: creative people do not follow the crowd. At minimum, they do their own thing. At best, they lead the crowd. Highly creative people tend to be non-conformists who do their own things irrespective of the crowd. Some purposely go against popular trends in order to demonstrate their uniqueness and creativity. Others, often those who are most creative, often seem blithely unaware of the crowd, so focused are they on doing their own things.
Why does this matter? Many tools for creativity and innovation are about attracting not only the crowd for ideas, but also for selecting the "best ideas" among the many ideas submitted by the crowd. Hence the term "crowdsourcing".
The people who populate and are most active on on-line suggestion schemes are often those who wish to please the crowd -- and therefore get the most votes. Those of us who prefer to provoke the crowd know that they are all too likely to be jeered off such web sites. We know that our ideas will most likely be disparaged by the masses. And we know that other highly creative people are equally unlikely to spend time on such on-line places.
What Does This Mean For You?
What does this mean for you? It means you need to think about the true purpose of any crowd-based (whether internal or public) suggestion scheme or idea collection system. Do you wish to get high levels of participation and lots of ideas which focus on incremental improvements? Do you wish to encourage dialogue and participation among large groups of people -- with little actual interest in creative ideas? Do you wish to give many people the opportunity to feel good about being creative? Or, do you wish to generate some highly creative ideas that you hope to implement?
Believe it or not, all of these options are perfectly legitimate reasons to collect ideas from groups of people. This is an important truth: very often, idea collection systems are really not at all about innovation. Rather they are about participation and feeling good. However, if you aim to collect truly creative ideas; ideas that have the potential to become breakthrough innovations; ideas that could knock people's socks off, then you really do not want the crowd. Rather, you want the oddballs, weirdos and rebels who at best stay clear of the crowds and at worst provoke them.
Such people will not participate in your crowdsourced ideation initiative. You will need to find them and engage them one at a time. It can be a lot of work. And it requires working with often overly sensitive people. However, I can promise you one thing: if you can get together five or six diverse and truly creative misfits, you will have a team that can provide you with far more creativity than can a crowd of 1000s using a web based suggestion tool.
Want to Discuss This With Me?
If so, get in touch. I'd love to chat about it with you!
---
If you enjoyed this article, please share it with your followers:
---
---
More Articles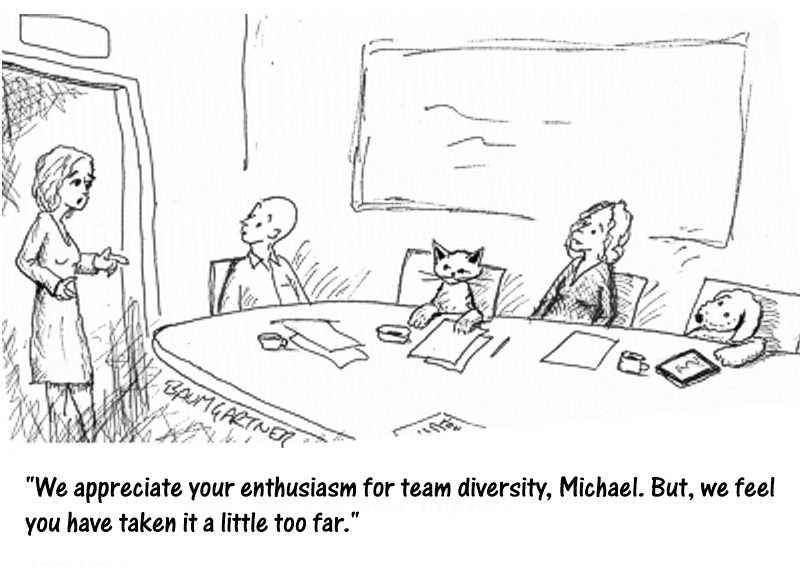 Leading Diverse Teams
Diverse teams are more innovative and smarter than homogeneous ones. But, they are also harder to manager. Here are some tips. -- Read the article...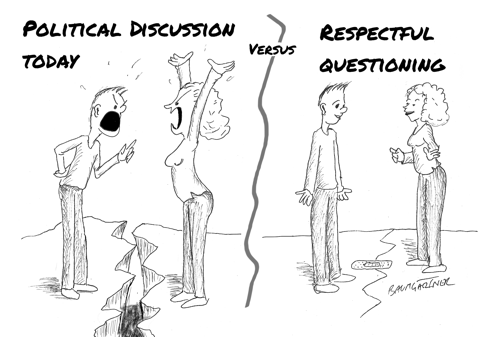 Respectful Questioning
Political and social debate has become too divisive. To find creative solutions to big problems, we need an alternative: respectful questioning -- Read the article...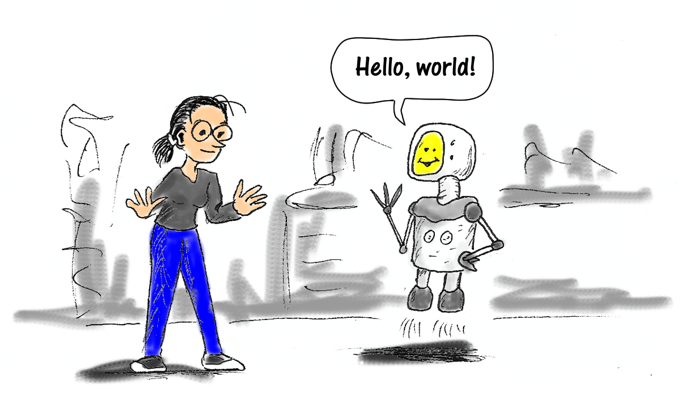 Questions you should ask when an innovative project fails
You can learn a lot from the failure of an innovative project, but you need to ask the right questions. Here are those questions. -- Read the article...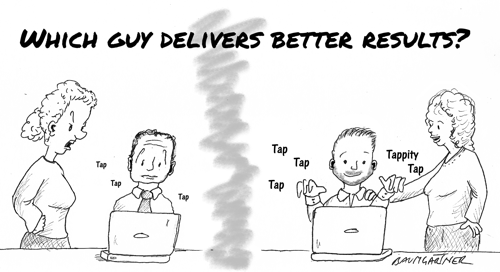 Business Should Be More Fun
Make your business more fun and see improved creativity, more innovation, reduced stress and more benefits. Here's how to do it. -- Read the article...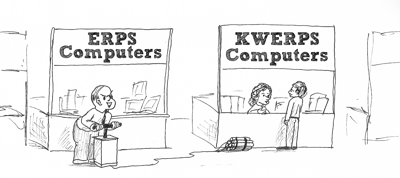 Unmarketing the Competition
A look at creative, but unethical dirty trick marketing campaigns designed to damage the competition -- Read the article...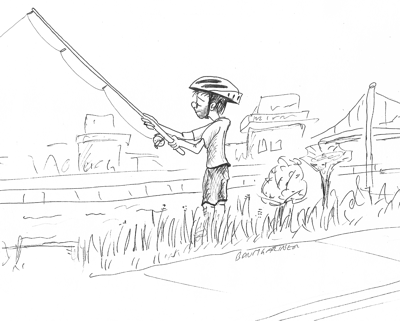 Imaginativefulness and the Fisherman
What does a fisherman wearing a cycling helmet have to do with imaginativefulness? Quite a lot, it seems. -- Read the article...
---