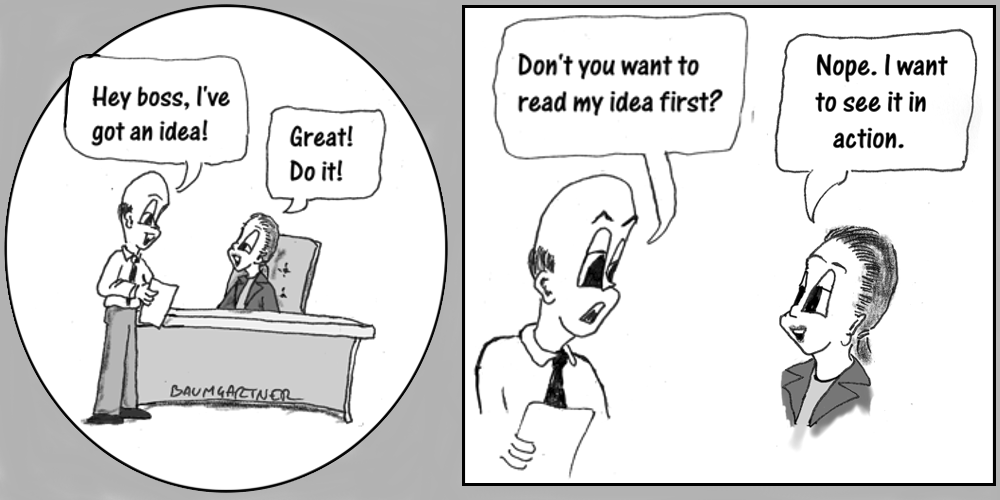 How to Deliver Effective Incremental Innovation
By Jeffrey Baumgartner
The problem with idea management, suggestion schemes and brainstorms is not that they generate too many ideas, it is that few if any of those ideas are ever implemented. Most innovation managers I speak with complain that they have databases and spreadsheets full of ideas, but nothing much happens to most of those ideas. As a result, software based ideation tools become cost centres; ongoing fees need to be paid to the vendor; promoting ideation events takes up time and money; and every new idea costs time in submission and evaluation. Worse, as colleagues realise that their ideas seldom get beyond the database, they become demotivated. At best they stop submitting ideas and at worst, they consider the innovation initiative a joke − and I have had innovation managers tell me that a huge frustration is that people no longer take their activities seriously.
Fortunately, there is a solution: you need to design ideation tools and exercises with idea implementation in mind from the start. This requires that you do three things: design campaigns in which loads of ideas can be implemented, empower individuals and teams to implement their ideas and consult with division managers to make it work. Let's look at each of these.
Campaigns with Many Implementable Ideas
There is a mistaken notion that if you run an ideas campaign or a brainstorm to solve a big problem − such as coming up with new product or packaging ideas − you will need to document loads of ideas in order to capture that one brilliant idea that solves the problem. Unfortunately, that almost never happens. You just get mediocre ideas by the database full. And even if a campaign were to result in one brilliant idea among the 100 submitted, it would mean rejecting 99 ideas. That's neither efficient nor motivating to the owners of the 99 ideas.
Instead, design campaigns to generate lots of little ideas that can be readily implemented. Process improvement, quality improvement, customer service ideas are all examples of such campaigns. Asking how you can improve your customer experience, for example, is sure to result in a large number of ideas that can actually be implemented.
This is great on two levels. Firstly, campaigns that generate loads of implementable ideas are far more efficient than campaigns that generate 100s of ideas in order to implement just one or two. Secondly, people see their ideas being implemented and begin to realise that they really can play a role in their organisation's innovation. This attitude leads to more participation in future campaigns as well as motivates people to explore and propose bigger ideas (however, note that big ideas tend to be developed outside of suggestion schemes and are presented directly to managers for approval).
Self-Implementation
In order to further improve the efficiency of your campaign, empower idea submitters or their teams to implement their approved ideas themselves. This requires a simple approval process in which a colleague submits an idea to a campaign, her manager reviews it and, if it is cool, approves it. The idea submitter is now authorised to realise her idea. This process might even include a small budget for implementation.
Campaigns in which idea submitters are also idea implementers result in fewer ideas because people will not submit ideas they do not want to implement. This may initially seem a weakness, but it is not. It is a strength. If Hugo has an idea, that he would not want to implement himself, it is likely that his colleagues will be equally uninterested in implementing the idea. Submitting the idea to a suggestion scheme would be a time waster.
On the other hand, when Hugo is aware that he may have to implement any idea he submits, he is more likely to think his idea through, visualise it in action and develop it. As a result, his ideas are likely to be better thought out than it would otherwise be.
Hugo is unlikely to submit completely irrelevant ideas (innovation managers tell me they are amazed at how many irrelevant ideas are submitted to suggestion schemes; indeed they occasionally tell me that some ideas have nothing to do with their employers' line of business!) and he is unlikely to submit ideas that sound grand in theory, but which are impractical in practice − simply because he knows he will have to realise the idea if it is approved.
Such campaign challenges need to be worded differently than the usual problem statement. Instead of asking, "In what ways might we boost the company's environmental sustainability," you should ask "What can you do to boost environmental sustainability?"
The first challenge will probably lead to ideas like, "install solar panels on the roof" and "lower the temperature of the air conditioning, it's like the &%$@!! artic in here!"
The second is more likely to lead to small ideas like, "I could make it a habit to turn off my computer and switch off my office lights at the end of the day," and "I could use the backsides of printouts for making notes." These ideas are nothing special, but if half of your employees were to adopt them, it would make a noticeable difference. Indeed, to that end, a "Join the Club" button which other people could click to indicate that they will do the same thing would be a great feature and a way to monitor the most effective ideas.
Consult with Divisional Managers
The need to consult with divisional managers is an obvious point, but it needs mentioning. As innovation manager, you should consult with divisional managers to design campaigns that result in a large percentage of implementable ideas and which idea submitters are empowered to become idea implementers.
Such campaigns should be co-designed, tapping into the needs of the divisional managers and your expertise on innovation. The result will be highly relevant campaigns that result in ideas that are implemented rather than stashed away on a database. And you will quickly see that a lot of small ideas can make a big difference.
Little Implementable Ideas Make a Big Difference
So, if you have been unhappy with the rate of idea implementation in your idea management system, change the way in which you collect ideas: design ideas campaigns that collect lots of implementable ideas, ask idea submitters to implement their approved ideas and work with other managers to make the whole thing work. You'll be amazed by the results, I promise!
Want to Discuss This With Me?
If so, get in touch. I'd love to chat about it with you!
---
If you enjoyed this article, please share it with your followers:
---
---
More Articles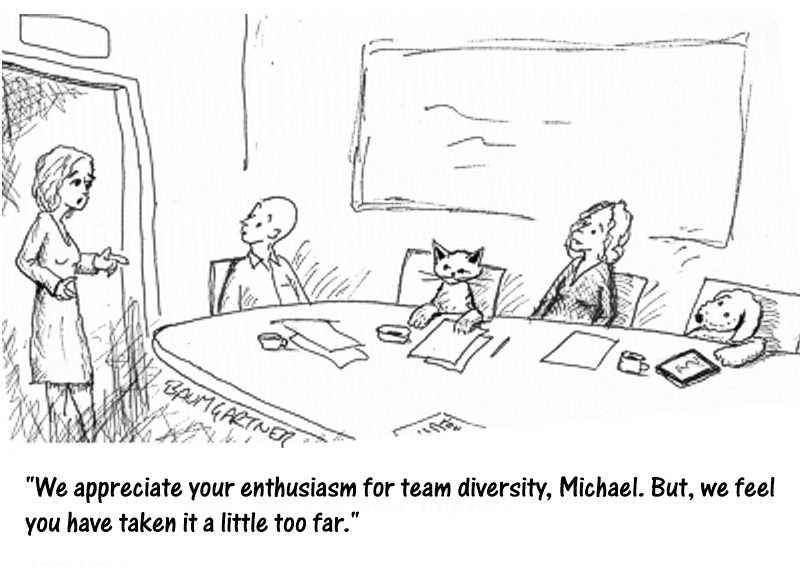 Leading Diverse Teams
Diverse teams are more innovative and smarter than homogeneous ones. But, they are also harder to manager. Here are some tips. -- Read the article...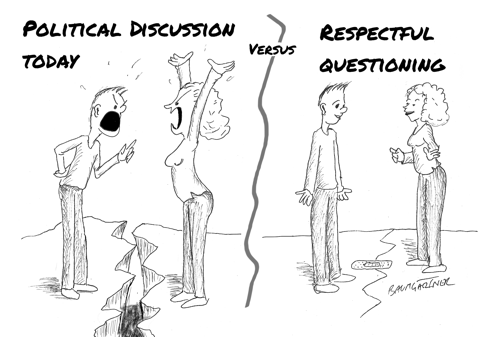 Respectful Questioning
Political and social debate has become too divisive. To find creative solutions to big problems, we need an alternative: respectful questioning -- Read the article...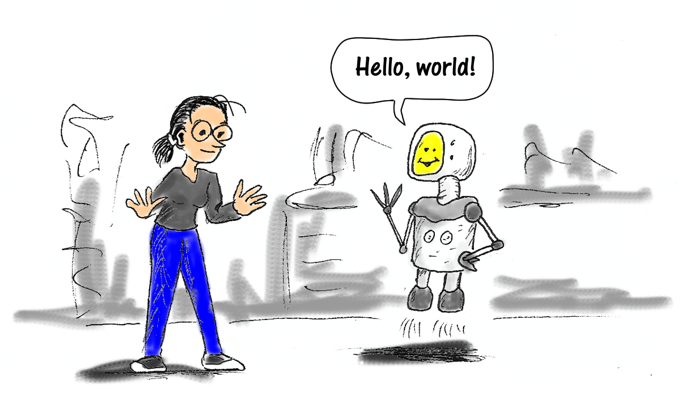 Questions you should ask when an innovative project fails
You can learn a lot from the failure of an innovative project, but you need to ask the right questions. Here are those questions. -- Read the article...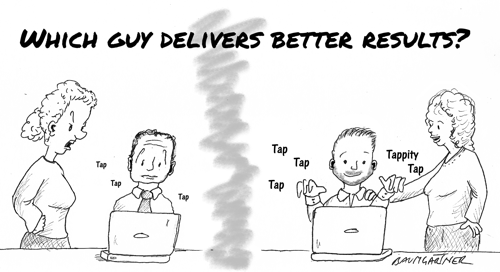 Business Should Be More Fun
Make your business more fun and see improved creativity, more innovation, reduced stress and more benefits. Here's how to do it. -- Read the article...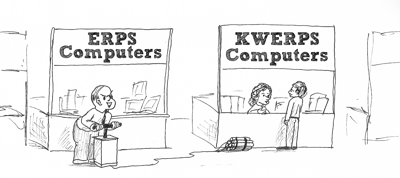 Unmarketing the Competition
A look at creative, but unethical dirty trick marketing campaigns designed to damage the competition -- Read the article...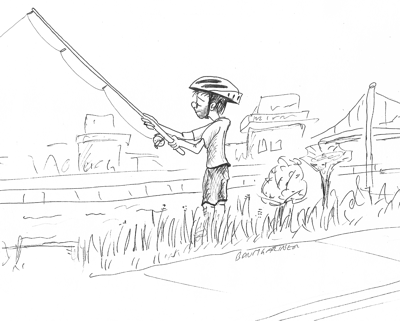 Imaginativefulness and the Fisherman
What does a fisherman wearing a cycling helmet have to do with imaginativefulness? Quite a lot, it seems. -- Read the article...
---