No UK companies in Top 100 Global Innovators List?
Time to take a long look at your Innovation Eco-Systems
By Simon Evans
It's official. In 2012, by at least one measure, there is not one single UK based company in the list of top 100 global innovators! The Thomson Reuters list of 100 top global innovators makes for uncomfortable reading if you are in British business. While it is true to say that some of the measures used do not favour some of our highly innovative sectors like pharmaceuticals (which has a lower throughput of patents than many of those on the top 100 list), there is clearly a serious problem to address. Can this really be true? If so, we British need to wake up and smell the innovative coffee beans!
For the last couple of years, my company has been asking businesses, large and small, about how they view their innovation processes. The outcome of these conversations has been very interesting. Many, maybe most, companies feel constrained in their approach to innovation - they are lacking the freedom to innovate. When we look to why this is the case, a number of common factors usually emerge:
Financial pressures - "We cannot afford to innovate until the recession is over"

Risk aversion - "It's too risky to put ourselves above the parapet at the moment"

Lack of acknowledgment that times have changed and the approach to innovation needs to change too "we always do it this way, it's always worked before".

Lack of focus – "We are too busy to think about that right now…"

Death by initiative – "Oh yes we have an innovation initiative, I think. But they never come up with anything"
So, innovation is hard at the moment. How do we break through these barriers and give innovation leaders like you the freedom to innovate at increasing innovation velocities?
One thing you can do is to step back and view your innovation process as an eco-system. This innovation eco-system provides a highly visual, holistic view which allows you to appreciate the breadth of options available, and to ensure that all parts of the process are nourished and working efficiently. It forces you to think about the whole end to end process, not just that bit where you come up with new ideas -- what is the use of a brilliant idea if it generates no value?
We can divide the eco-system into 4 zones of activity (or habitats), each one of which is dependent on the other just like in a natural eco-system.
Creativity – the habitat where ideas are created, incubated and explored

Development – where the raw ideas become a tangible reality with potential value

Value Realisation – the habitat where all that potential is converted to real returns – generating value

Leadership – the habitat that links the other three and contains all those activities that create and maintain a healthy eco-system – the gardeners if you like
Once you have a mental picture of the overall eco-system, you can imagine a set of processes, architectures, skills, people, strategies etc. populating the four habitats. If all four habitats are properly supported, resourced and contain all the activities that are needed, we can see them all coming together to create an efficient way of creating and developing ideas and then driving the realisation of their value. By examining each zone in turn, and asking yourself searching and honest questions about what is really needed to make that zone work, you stand a better chance of identifying where the real opportunities and barriers are. It's not just a question of identifying two or three methods (e.g. brainstorming), you may be looking at 10 or 20 linked activities, some of which may be uncomfortable, for example, is your management truly open to new ideas or does the "innovation initiative" you are part of in reality stand no chance of delivering? Are there some cultural components to the challenge?
What can you do?

Identify your team. Look for the mavericks, the rule breakers, the free radicals. Who are the people that find ways round problems? Bring along at least one person with a totally different background to you. Avoid the people that suck energy out of the room. Look to cross-pollinate both within and without your organisation.

Take a day or better two with your team in an inspiring environment away from your normal environment (outside is good – how about a BBQ in the woods?).

Pre-read some inspiring literature – try "The Ten Faces of Innovation " by Tom Kelley.

Switch laptops and phones off.

Take plenty of post its, large sheets of paper and lots of imagination.

Set yourselves an inspiring strategic challenge to provide some basic direction.

Open your mind to the possibilities. Challenge the status quo and your assumptions.

Brush away the constraints that you have felt to date.

How do your 4 different habitats link together and communicate?

Consider the 4 zones in your eco-system in turn and start analysing and asking yourselves hard questions about each. What processes do you need? What resources? Where are the barriers and how can you overcome them? E.g. (and there are hundreds or thousands of these!)
Creative Zone: How are we going to come up with new ideas? What knowledge do we have that we don't use? Can you find an intrapreneur? Can you bring the customer in? Do you have the necessary courage to suggest this? How do you record ideas? What incentives can you offer for new ideas? Hold a mass innovation event. Consider your environment. Give staff time to work on their own projects.

Development Zone: Do we have the capacity to do something with ideas if we have them? Build a user experience blueprint. Do you have diversity in your team? What are your competitors doing? Run a development pipeline. Open source development. Mass collaboration. Marketing plan. Design agency. In or out licence. Prototyping. Shark cage.

Value Realisation. How do we get people to know about our product? How do we advertise? Bugs. Kaizen. Great customer service. Mashup. Know your customer. Social media. Tagging. Building trust in brand. Invite the hackers.

Leadership. Do you have an innovation strategy? Is our innovation aimed in the right direction? How does it fit within the organisation? Patents. Management open to new ideas. Metrics. Problem solvers. Employ an anthropologist. Who are your story tellers? Who can architect your user experience? Where is the money coming from? Meeting of minds. Do you recognise the players?
Tell stories about successes and failures. Inspire each other.
Develop a plan which starts the task of populating your eco-system, remembering that you will be judged by the value that you create, not just the number of ideas that you have!
Take the plan back to base and start implementing it!
Keep it fresh – keep challenging and thinking.
Taking this approach can give organisations like yours real momentum to drive "innovative innovation" and to create real freedom for the innovation leaders to finally make a difference. Do you have the title of Chief Innovation Officer? Do you know what this really means? In reality, it is your job to set up and nurture the delicate webs of interconnecting activity across your innovation eco-system. Draw a picture of it, and hang it on your wall to remind yourself every day what you should be doing! Break out the watering can and fertiliser!
About Simon Evans
Simon Evans along with Victor Newman created InnovoFlow ltd in 2009 to help organisations look at their innovation capability in a different way. They run workshops using the InnovoZone™ game to explore innovation eco-systems and inspire agile innovation leaders. For more information about innovation eco-systems, InnovoFlow and Simon, visit their web site: www.innovoflow.co.uk .
---
© 2012 creativejeffrey.com
Want to Discuss This With Me?
If so, get in touch. I'd love to chat about it with you!
---
If you enjoyed this article, please share it with your followers:
---
---
More Articles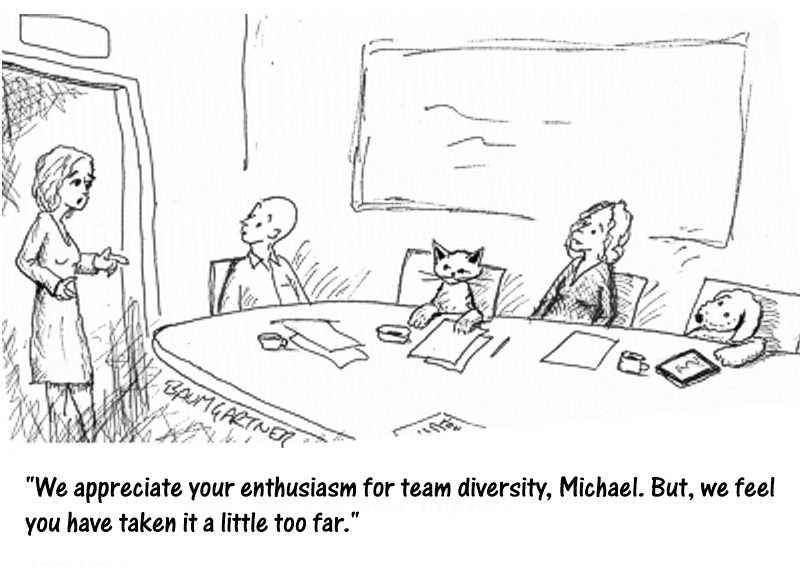 Leading Diverse Teams
Diverse teams are more innovative and smarter than homogeneous ones. But, they are also harder to manager. Here are some tips. -- Read the article...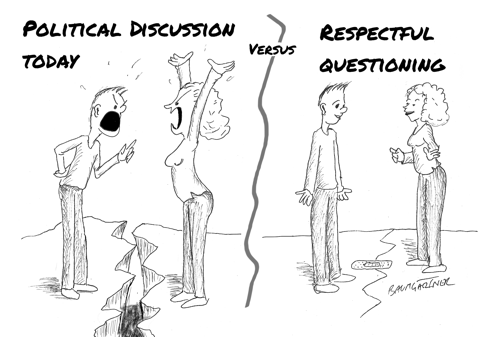 Respectful Questioning
Political and social debate has become too divisive. To find creative solutions to big problems, we need an alternative: respectful questioning -- Read the article...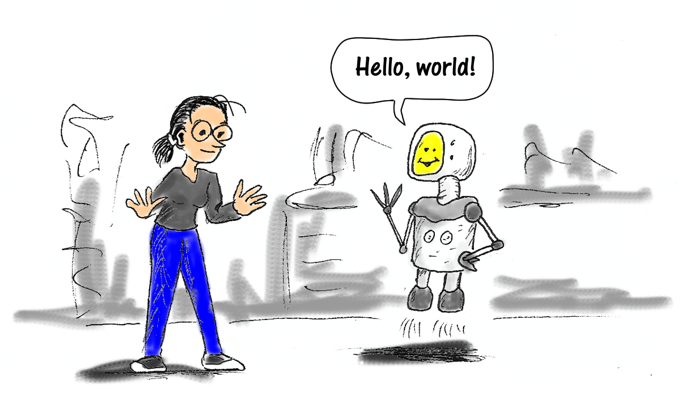 Questions you should ask when an innovative project fails
You can learn a lot from the failure of an innovative project, but you need to ask the right questions. Here are those questions. -- Read the article...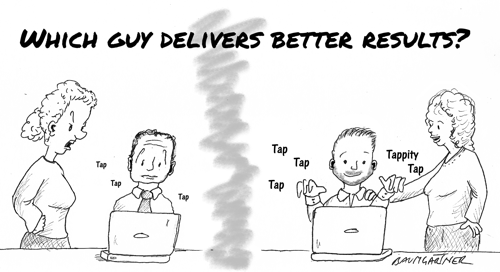 Business Should Be More Fun
Make your business more fun and see improved creativity, more innovation, reduced stress and more benefits. Here's how to do it. -- Read the article...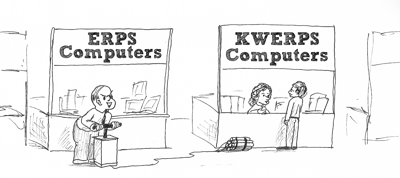 Unmarketing the Competition
A look at creative, but unethical dirty trick marketing campaigns designed to damage the competition -- Read the article...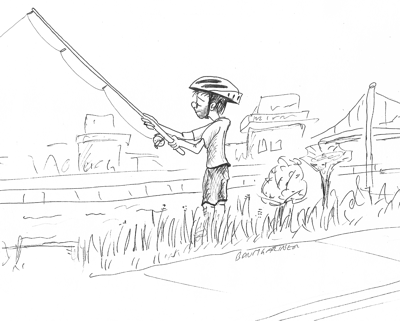 Imaginativefulness and the Fisherman
What does a fisherman wearing a cycling helmet have to do with imaginativefulness? Quite a lot, it seems. -- Read the article...
---