The Magic of Multilevel Questions
By Jeffrey Baumgartner
Anticonventional thinking (ACT), creative problem solving, ideas campaigns and many creative thinking methods are based around a question or challenge, such as "in what ways might we improve our product?" or "Where would we like to be in five years' time?" These questions are okay and can even be very good, but they are limited in scope. I find that multilevel questions, which start by creating a vision and lead to actionable steps, can be remarkably powerful. Let me give you an example of an approach I like to use.
The Questions
Question 1: Describe your dream scenario for 2025
The first question is to describe you dream scenario for 10 years in the future. If time is limited, I often do this myself as the facilitator. Thanks to an overactive imagination and a comparatively limited knowledge of the inner workings of the client company, I can usually come up with wackier, more outlandish futures. And for this question set, outlandish futures are good.
If I have the time to work with the group, I push them to be extravagant in their thinking and even suggest ideas myself, such as "Your company is so cool, Tim Cook [CEO of Apple] comes begging for a job with you." Or, "Your company's success is a case study at every business school in the world."
I also use ACT rules of criticising ideas, especially boring ideas. If someone suggests an idea like, "revenues increase 5% annually," I would say, "5% annual growth is boring. 100% is interesting. 500% is exciting."
The aim is to describe an outlandish, idealised, best possible future scenario for the organisation. Answering this question can be a lot of fun and requires imagination.
Question 2: It Happened. How Did You Get There.
Once we are finished with question 1, we take a break. When everyone returns to the room, I say "I've just been time travelling into the future and, guess what? Everything we described earlier has come true for your company by 2025. Now, what did you do to make that happen?"
This question is relatively straightforward and taps into an analytical creativity. Given a conclusion, what actions could get you to that conclusion. Even outlandish futures can be defined by a series of actions; even if those actions may seem unlikely.
Again, here we use ACT principles of defining one series of actions for each outcome − rather than coming up with lists of ideas as CPS requires.
You might think this provides you with an action plan. If so, you would be wrong. There are still two steps to go.
Question 3: What Prevents You from Doing these Things?
This is always the easiest question: "What's preventing you from doing the the things you have just described?" People have no trouble have no trouble coming up with a list of barriers. Nevertheless, I sometimes need to push them to think beyond the obvious barriers to the core problems. For example, if someone says, "An idea like this would never be approved here." I would ask, "Why not."
The aim of question three is to come up with a list of barriers, so you can take a more brainstorming-like approach of listing everything that comes to mind.
Question 4: What Are You Going to Do About It?
At this stage, we have an idealised future, the actions the company needs to take to get there and the barriers that prevent them from taking those actions. The final questions is: "what are you going to do about it? How are you going to get past those barriers?" Note the change of grammar. I do not ask, "What might you do?" or "What could you do to overcome those barriers?" I ask, "What are you going to do?" I push people to define actions that they are going to take.
This is important, because the answers to Question 4 are the outline of an action plan. They might not get the company to the idealised scenario we created in response to Question 1, but they will help you overcome obstacles to innovation that absolutely prevent the company from going there. They open the doors to innovation and enable managers to understand better what has been preventing innovation in their organisation.
Approach
Although you can use this approach in your own organisation, it is far more effective to use an external facilitator with a good imagination and understanding of the ACT process. People inside the company and the chronically unimaginative will fail to get a sufficiently ideal future in response to Question 1; and that dilutes the creativity of the responses to the next questions. As a result, the actions you describe in Question 4 will not be bold enough to overcome the limitations to innovation in your organisation.
You also need to follow the ACT approach that allows criticism and demands unconventional thinking. CPS will only lead to an excess of conventional ideas that need to be sorted out after every step and this will kill the continuity of the method which is critical to its success.
Results
If done well, the multilevel questioning approach is that at the end of the session, you have a future vision, albeit an idealised vision, steps you can take to get there and actions you can take to ensure those steps happen.
Moreover, putting those actions (from question 4) in place facilitates further innovation. And that may be the greatest value this method provides.
---
Want to Discuss This With Me?
If so, get in touch. I'd love to chat about it with you!
---
If you enjoyed this article, please share it with your followers:
---
---
More Articles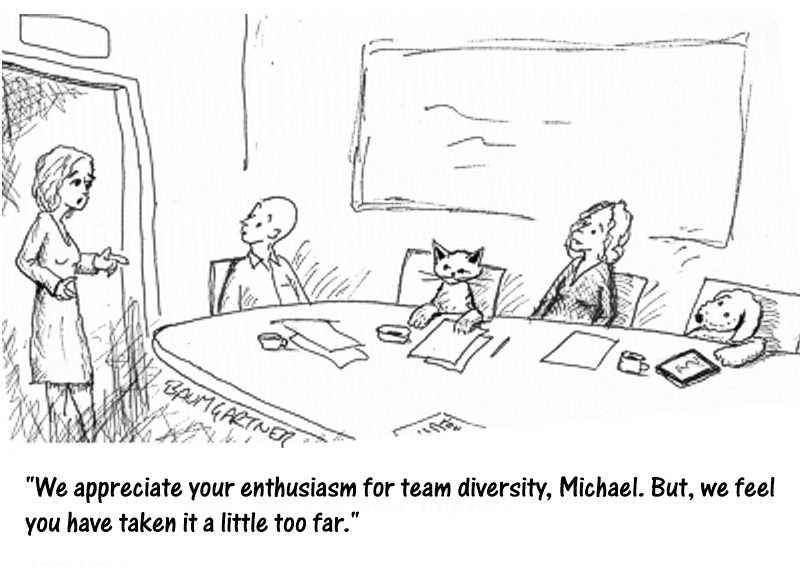 Leading Diverse Teams
Diverse teams are more innovative and smarter than homogeneous ones. But, they are also harder to manager. Here are some tips. -- Read the article...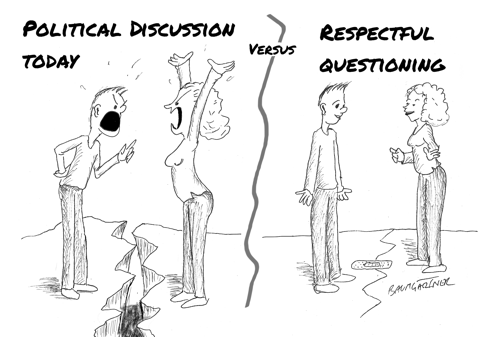 Respectful Questioning
Political and social debate has become too divisive. To find creative solutions to big problems, we need an alternative: respectful questioning -- Read the article...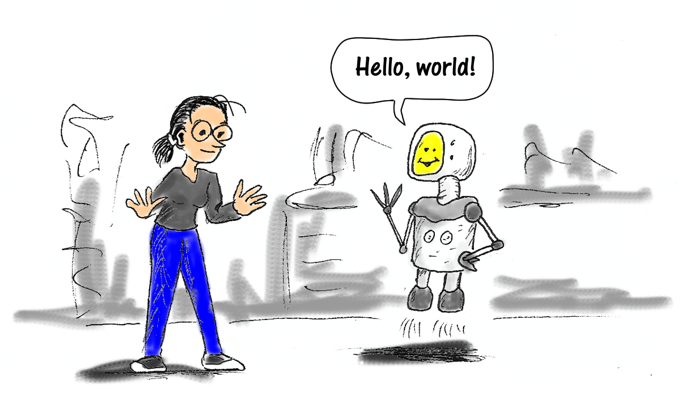 Questions you should ask when an innovative project fails
You can learn a lot from the failure of an innovative project, but you need to ask the right questions. Here are those questions. -- Read the article...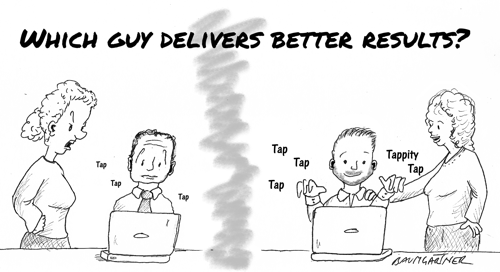 Business Should Be More Fun
Make your business more fun and see improved creativity, more innovation, reduced stress and more benefits. Here's how to do it. -- Read the article...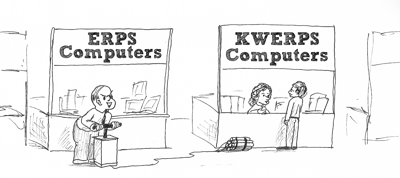 Unmarketing the Competition
A look at creative, but unethical dirty trick marketing campaigns designed to damage the competition -- Read the article...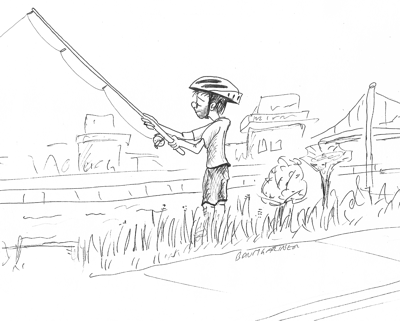 Imaginativefulness and the Fisherman
What does a fisherman wearing a cycling helmet have to do with imaginativefulness? Quite a lot, it seems. -- Read the article...
---