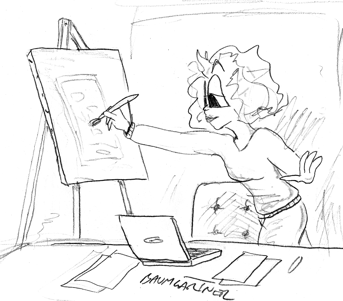 Not Being Creative Boosts Creativity
By Jeffrey Baumgartner
Even if innovation is critical to your organisation; even if creativity in the workplace is important; even if you are expected to submit lots of creative ideas to the corporate idea management software, you do not always need to be creative. Not only is it not possible, it is not desirable.
Most of the time you can and should do the conventional thing. It is only now and again that you really want to be creative. Working out when you need to be creative and when you do not boosts creative productivity
Categorise Tasks by Creativity
Reflect upon your tasks at work. Which tasks do not require creativity? Routine work, analytical work and compiling reports often do not require creativity and may demand being done in a regular, conventional fashion.
Next, think about tasks that consistently require creativity. Developing new products and services, for example, is usually a creative task.
Then, think about tasks that do not require creativity, but which may benefit from creative thinking on occasion. While compiling reports may not demand creativity, looking at how you present reports would probably benefit from occasional creative thinking, but probably does not want regular creative change. Looking at how routine work is performed would likely benefit from occasional creative thinking. Finding ways to complete routine work more efficiently allows you to spend more time thinking about creative work.
Not Being Creative Most of the Time Boosts Creativity
By identifying which tasks need regular creative input, which benefit from occasional creative input and which do not need creative input, you do two things that help you be more creative. Firstly, you avoid wasting time trying to think creatively about actions that do not require creativity.
Secondly, you can and should plan your day around tasks that require creativity. Are you most creative in the mornings? Afternoons? Evenings? Focus on creative tasks during your peak creative times. Do you have tools you like to use in order to be creative? Use them only for creative thinking tasks. At times when you tend to be less creative, focus on routine work. Chances are, you will be more focused than during creative peak periods and so get more done this way.
Spend the bulk of your creative time and effort on tasks that demand creativity. But set aside creative time for tasks that do not demand, but would benefit from, creative thinking. For example, one day a week, identify a task that needs improvement. Spend creative time thinking about it. Use creative tools to find ways to improve the task. Run anticonventional thinking sessions on how to replace the task with something new and different.
Once you work out when to be creative about what, you can be more effectively and efficiently creative.
Want to Discuss This With Me?
If so, get in touch. I'd love to chat about it with you!
---
If you enjoyed this article, please share it with your followers:
---
---
More Articles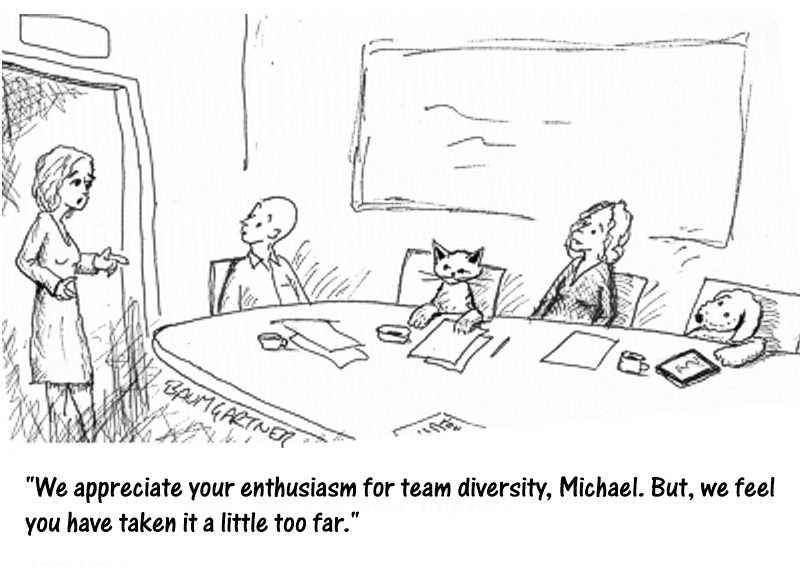 Leading Diverse Teams
Diverse teams are more innovative and smarter than homogeneous ones. But, they are also harder to manager. Here are some tips. -- Read the article...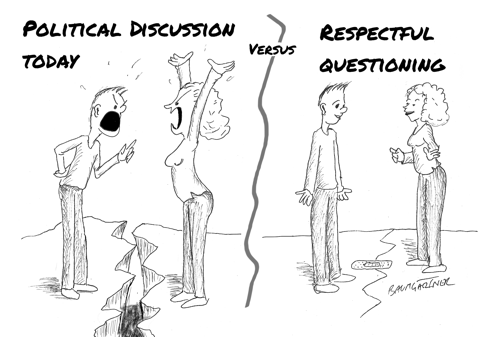 Respectful Questioning
Political and social debate has become too divisive. To find creative solutions to big problems, we need an alternative: respectful questioning -- Read the article...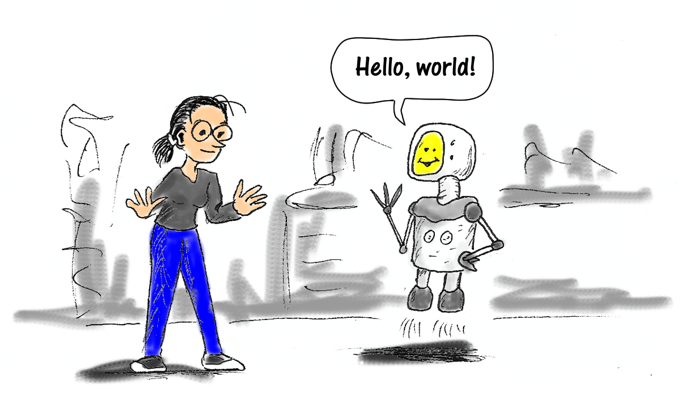 Questions you should ask when an innovative project fails
You can learn a lot from the failure of an innovative project, but you need to ask the right questions. Here are those questions. -- Read the article...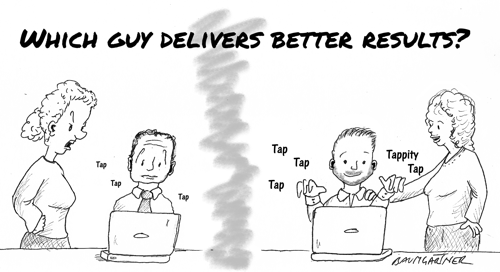 Business Should Be More Fun
Make your business more fun and see improved creativity, more innovation, reduced stress and more benefits. Here's how to do it. -- Read the article...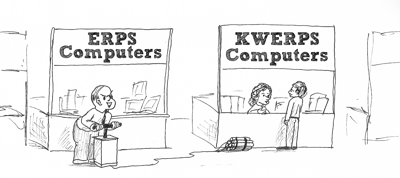 Unmarketing the Competition
A look at creative, but unethical dirty trick marketing campaigns designed to damage the competition -- Read the article...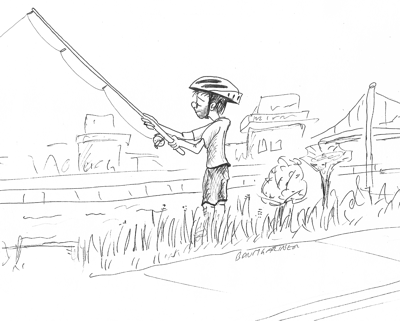 Imaginativefulness and the Fisherman
What does a fisherman wearing a cycling helmet have to do with imaginativefulness? Quite a lot, it seems. -- Read the article...
---