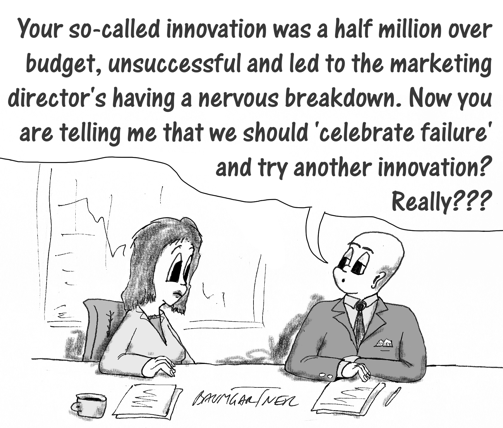 Why It Is Best to Introduce a Culture of Innovation Slowly
By Jeffrey Baumgartner
Innovation champions talk of the importance of dreaming up, developing and implementing big, bold and beautiful ideas. They say that any company can become innovative if its people would just think more like innovators, have big ideas and implement those ideas. In no time, an ordinary, non-innovative and moderately profitable company could be come an innovative hero like Tesla, Apple or Uber.
This vision sounds like a recipe for innovation utopia. In fact, it is a recipe for disaster. That's because it completely ignores human behaviour − a critical but often ignored component of corporate innovation.
To understand why it is almost impossible for a company to become a major innovator overnight, let us do a thought experiment. Imagine two companies: Erps, Inc and Kwerps, Inc. Both companies have been established for some years, are reasonably profitable (with room for improvement) and have decided they need to be more innovative.
The Story of Erps, Inc
Erps, Inc decide to do innovation big time. Senior management assign staff to be innovation managers, the company hires experts to advise them and everyone is encouraged to share ideas, especially big ideas. Before long, someone suggests a super creative idea that has the potential to be a breakthrough innovation. Management is at first reluctant. It is one thing to talk innovation, but quite another to actually do it. Nevertheless, they are reminded that being innovative requires implementation of innovative ideas and they approve the idea.
The idea, like all big innovations, involves change at the operational level as well as financial risk. It will cost time and money to implement. If it succeeds, Erps will profit in a big way. Success will also burnish their reputation as an innovative market leader But, if the big, innovative idea fails, that time and money will be partially or completely lost.
At the employee level, the concern will be less about the risk and more about the operational change. People do not like being told they have to change the way they work.. This is particularly true of people who have been in a relatively unchanging company; the rare people who like change and uncertainty tend to work in more dynamic organisations. As a result, there will be employee-level resistance to the big idea. And that increases the likelihood of failure. If employees do not want the idea to succeed, they are unlikely to work hard to make it succeed.
The idea need not fail completely. Big, breakthrough ideas tend to be complex, with multiple components to their implementation and success. For example, if the idea incorporates new technology, that technology may not work as expected, which will mean trying alternative technologies and investing in those trials.
At any point in its development, management may decide the idea is not working and opt to kill it. The idea may simply go too far over budget and no longer be financially viable.
As a result, the idea is likely to fail either partially or completely. Now, you might argue that innovation means celebrating failure, learning from our mistakes and innovating again. Whether you are right or not, does not really matter. Think about the management team at Erps. They have tried to embrace innovation. They tried a really innovative idea. The idea met with lots of resistance and failed. Moreover, they have taken a big financial hit from the failure and employees are unhappy. Do you really think managers will say, "By golly, you are right! We need to celebrate failure and keep trying until we succeed or it bankrupts us! And so what if the employees are miserable."
No, I do not think managers will say anything like that either. Managers are more likely to think that innovation does not work for Erps. It used to be a stable, profitable company. Top management tried innovation. It made things worse. It made people unhappy. It cost a lot. If anything, the management team is likely to become more conservative in their thinking, for fear of making another expensive mistake.
The Story of Kwerps, Inc
Kwerps, inc, on the other hand, takes a more cautious approach. They start by implementing little ideas that do not involve a lot of change and do not involve a lot of risk. These ideas are far more likely to succeed, although the value generated by their success is small. Of course, small innovations also fail from time to time, but there are fewer failures than successes and the cost of the failures is relatively small. So, those failures do not stand out and do not hurt very much.
As a result, decision makers at Kwerps learn that innovation can work; and although there are occasional failures, the cost of those failures is less than the rewards of the successes. Likewise, smaller innovations only oblige employees to make small changes in the way they work. So, they become used to change and learn that it can often make their jobs easier and make their company more profitable.
Now, let's push things a little, but not a lot. Let us increase the level of creativity of the ideas. We will not do breakthrough innovation yet. But we will get more innovative. Decision makers, having learned that innovation can work are reasonably comfortable with upping the level of innovation. Staff, having found that change can pay off, are more easily sold on change. This means less resistance than Erps experienced and a greater likelihood of success.
However, even if some moderately innovative ideas do not succeed, the management of Kwerps have learned that the occasional failure is the cost of innovation and so are less likely to reject innovation, as the result of a single failed idea. They are more likely to learn from it.
We can continue to increase slowly the level of innovation of ideas until we eventually start playing with breakthrough innovation. By this time, management has discovered the value of innovation and employees are used to change. They know that change often pays off. If a breakthrough innovation fails, management now understands that is the cost of innovation. They acknowledge the failure, learn from it and push on.
What we have created at Kwerps is a culture of innovation. It has become a company that welcomes ideas and implements them. It is a company that has learned from failure and so succeeds more often and more spectacularly than it has done in the past.
Meanwhile, Erps continues playing it safe, succeeding only in small steps and avoiding risk. Senior managers no longer go to innovation conferences.
Lesson Learned
The lesson to be learned here is that you cannot force an established, non-innovative company to become a big innovator overnight. You cannot force them immediately to adopt a culture of innovation and expect success. Attempting to do so is likely not only to lead to failure, but it is likely to discourage further attempts at innovation.
On the other hand, slowly building up the level of innovation, demonstrating that it pays off, is likely to be an effective strategy for introducing a culture of innovation to an established company.
R103/20160803
Want to Discuss This With Me?
If so, get in touch. I'd love to chat about it with you!
---
If you enjoyed this article, please share it with your followers:
---
---
More Articles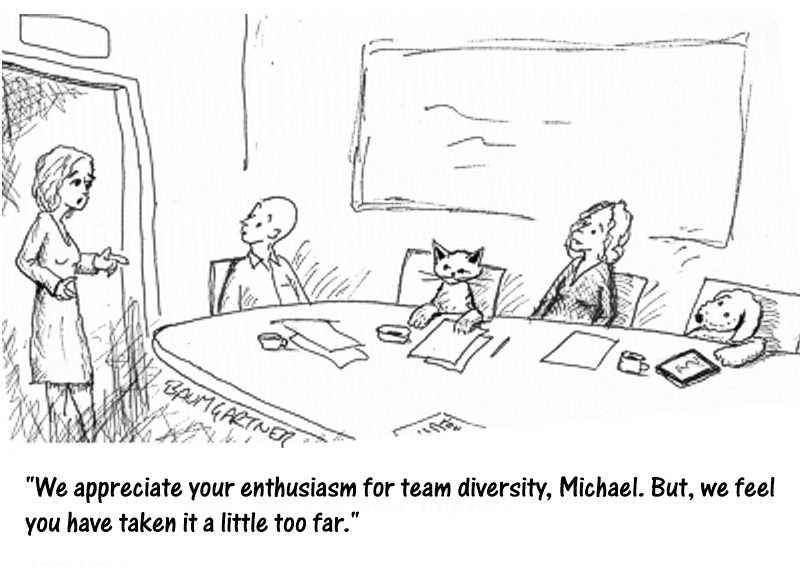 Leading Diverse Teams
Diverse teams are more innovative and smarter than homogeneous ones. But, they are also harder to manager. Here are some tips. -- Read the article...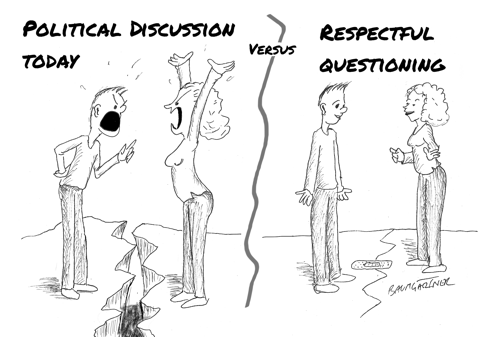 Respectful Questioning
Political and social debate has become too divisive. To find creative solutions to big problems, we need an alternative: respectful questioning -- Read the article...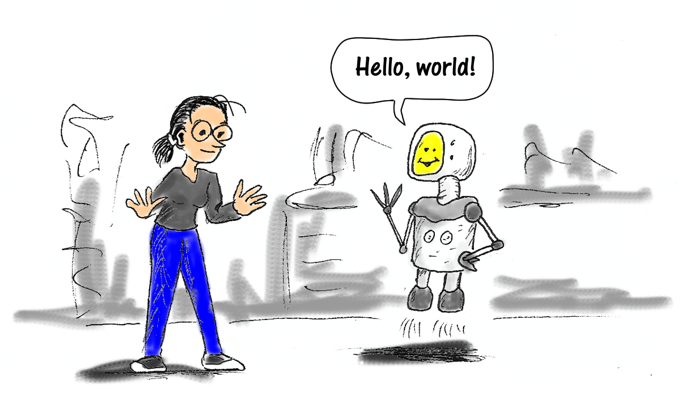 Questions you should ask when an innovative project fails
You can learn a lot from the failure of an innovative project, but you need to ask the right questions. Here are those questions. -- Read the article...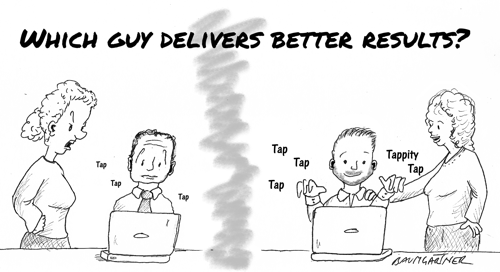 Business Should Be More Fun
Make your business more fun and see improved creativity, more innovation, reduced stress and more benefits. Here's how to do it. -- Read the article...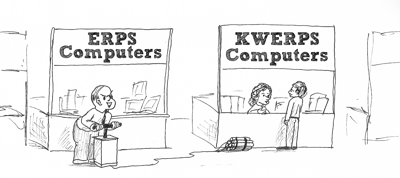 Unmarketing the Competition
A look at creative, but unethical dirty trick marketing campaigns designed to damage the competition -- Read the article...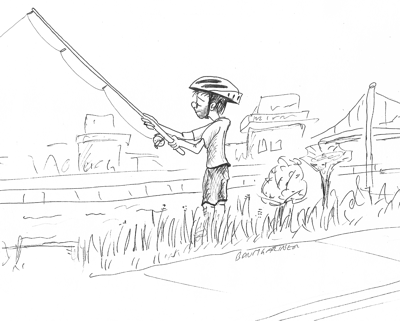 Imaginativefulness and the Fisherman
What does a fisherman wearing a cycling helmet have to do with imaginativefulness? Quite a lot, it seems. -- Read the article...
---