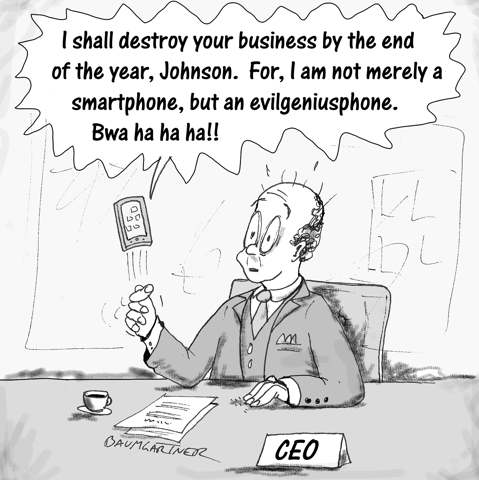 Your Smartphone Represents One of the Biggest Threats to Your Business Today
See a short video version of this article here
By Jeffrey Baumgartner
Your mobile phone represents one of the biggest threats to your business today. If you doubt me, consider Uber. Uber is little more than a simple mobile phone app that connects people who want to go somewhere with drivers who are willing to take them there for a small fee. In spite of owning no cars and employing no drivers, Ubers has threatened the taxi business the world over.
And taxis are not alone in feeling threatened. That nifty camera built into your mobile phone means far fewer people need to buy cameras and that has not been a good thing for camera manufacturers, especially those making automatic snapshot cameras. Even the mobile telecommunications companies, who provide bandwidth for phones, have been hit. Facebook, Whatsapp, Skype and other messaging services allow people to communicate without having to make actual phone calls − and near ubiquitous wifi means people do not even need to use mobile bandwidth much of the time. These are but a few of the companies that have been adversely affected by mobile phone apps. Your business could be next.
Your Business Could Be Next
If your business has not already become a victim of mobile phone apps, that situation may well change in the near future. For all you know, some clever recent graduates are launching an app business, in Silicon Valley or Mumbai or Tallinn, that will steal your customers, reduce your sales and suck away your company's valuation. Don't wait. Use your creativity to work out the mobile apps, that could destroy your business, before some start-up does. It's not difficult, it just requires brain power and, as I wrote, creative minds.
Core Value
The first thing you need to do is to identify the core value of your business. Not what you manufacture. Not the services you sell, but the value your customers get from you. For instance, the core value that the taxi business delivers has nothing to do with cars or drivers. The core value is getting individuals from one point in a city to another point quickly, conveniently and on demand. Uber provides more convenience and better on-demand than a taxi does, especially on a rainy night.
As part of this exercise, you should also identify the underlying assumptions in your business. Probably the biggest assumption is that your business model is the best way to deliver that value to your customers. Today, there is probably a better way using technology that can be delivered via mobile telephone.
The second thing you need to do is to put together a small, diverse team and ask them to dream up ways that a mobile app could facilitate the delivery of your core value to your customers. Note, it is critical that you ask the team to identify how an app can facilitate the delivery of your core value, not necessarily deliver the value. The Uber app does not take anyone anywhere. It connects passengers and drivers. AirBnB does not provide accommodation. It connects people who need a place to stay with homeowners with extra bedrooms.
As the team is working on this question, they should review each of the underlying assumptions and further ask, "If this assumption is completely wrong, how else could a business deliver the core value to customers?"
Finally, you need to act on your ideas rather than reject them. Business history is littered with the corpses of companies that saw new technologies coming but assumed their business models were safe. Kodak's research and development division built one of the first prototype digital cameras − and rejected it. They assumed that the core value of their business was delivering quality prints. It was not. The core value of the photography business is to capture, save and share visual memories. Digital cameras and later cameras in mobile telephones (combined with apps that facilitated saving and sharing) delivered that value better, faster and virtually cost free.
Value - Think - Action
So, do not let someone else steal your hard earned business reputation with a clever mobile telephone app. Discover that app yourself. You simply need to identify your business's core value, work out how an app could facilitate the delivery of that value and act on your ideas.
Good luck!
Video
You can also watch a short video version of this article by clicking here.
Need Help?
If you want a professional facilitator to help your team define core value and underlying assumptions and then lead an idea development session, get in touch. With a great team, we can get great results!
Want to Discuss This With Me?
If so, get in touch. I'd love to chat about it with you!
---
If you enjoyed this article, please share it with your followers:
---
---
More Anticonventional Thinking Articles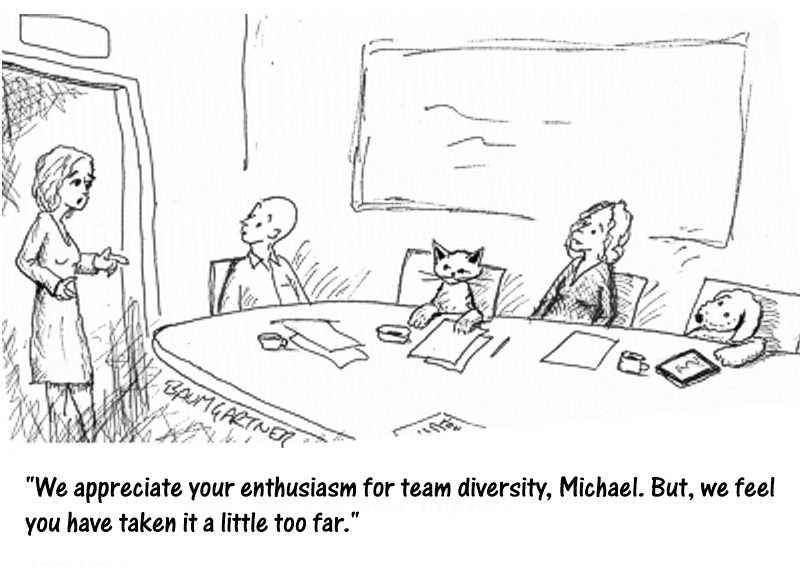 Leading Diverse Teams
Diverse teams are more innovative and smarter than homogeneous ones. But, they are also harder to manager. Here are some tips. -- Read the article...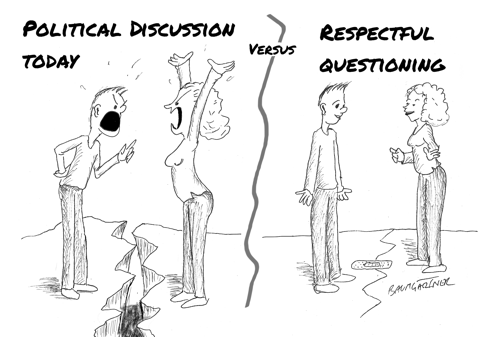 Respectful Questioning
Political and social debate has become too divisive. To find creative solutions to big problems, we need an alternative: respectful questioning -- Read the article...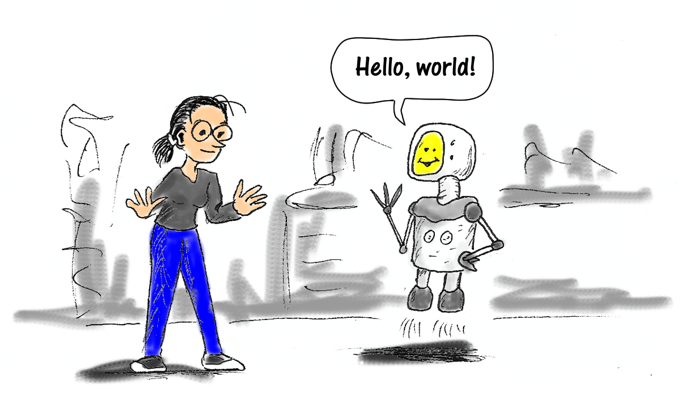 Questions you should ask when an innovative project fails
You can learn a lot from the failure of an innovative project, but you need to ask the right questions. Here are those questions. -- Read the article...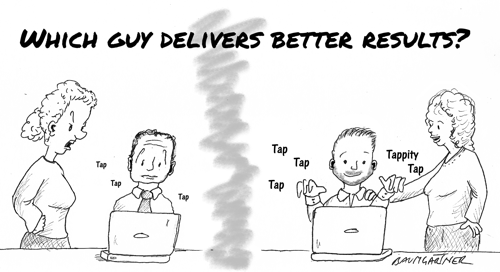 Business Should Be More Fun
Make your business more fun and see improved creativity, more innovation, reduced stress and more benefits. Here's how to do it. -- Read the article...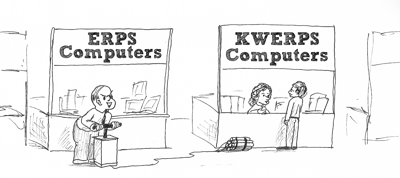 Unmarketing the Competition
A look at creative, but unethical dirty trick marketing campaigns designed to damage the competition -- Read the article...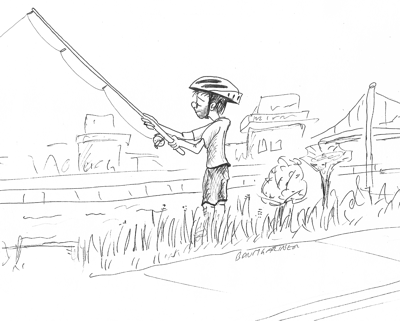 Imaginativefulness and the Fisherman
What does a fisherman wearing a cycling helmet have to do with imaginativefulness? Quite a lot, it seems. -- Read the article...
---