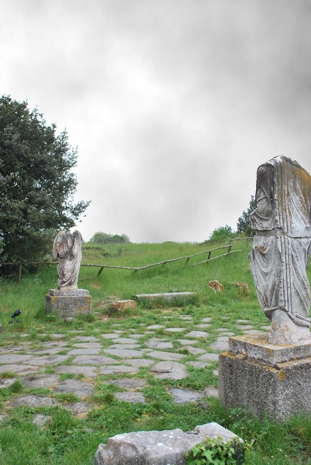 Storycreation
By Jeffrey Baumgartner
We humans love a good story. As a result, storytelling has become popular as a tool for business communications. Rather than present customers with numbers and bullet points demonstrating why your product is so great, tell them a compelling story. Want to make a presentation interesting? Turn it from a recitation of facts into the telling of a story. You can also do this with innovation -- but you need to be creative. Rather than describe events that have already happened, you need to make up the events. So, let's call this storycreation.
First, you need a creative goal, such as an improved product, the successful launch of a branch office in Shanghai or the radical change of a business model. Whatever the goal is, be sure to make it a radical one. Incremental improvements won't do. They might be good for your company, but they won't make for an interesting story. Indeed, once you have your goal, see if you can make it more interesting, more sexy.
Now your story has a beginning, which is today, and an end, which is your creative goal. How will you get there? Your ideas on what you and your team must do to achieve your goal are the basis for your plot.
Tension, Conflict and a Villain
Every good story needs dramatic tension, conflict and, ideally, an antagonist -- a villain. Think about the challenges you will face in selling your idea -- here is some of the tension. Think about the barriers that will come between where you are now and the achievement of your goal. These might include risk-hating committees, evil purchasing procedures and the slow economy. And think about your villain. Perhaps she is a risk-hating senior manager whose goal is to destroy your idea; or perhaps it is a competitor with a similar idea and who is trying to beat you to market with their idea.
This all seems kind of scary. But your story should have a happy ending. Go through each conflict and work out how you will overcome it. Consider your villain. How will you outsmart him or her? And the tension. What will you do to cope with the tension? What else must you do to get to that happy ending of achieving your creative goal?
Now, you've got all of the ingredients you need to create you story. Let it start with "once upon a time, there was a sexy, intelligent and creative team with an idea...." Next, tell your story, going into detail about the conflicts, tension and villains. But tell how you overcome each challenge. Make it exciting. Make people want to hear the story to the end where you tell about the achievement of your goal and how it feels. Describe the rewards that come to you, your team and the company. Describe the benefits that make fighting to achieve the goal worthwhile. Let your story end with "and they all lived happily ever after."
Oh, and there is one other thing canny authors do with a good story. They leave it open to a sequel! So, be sure you leave room for a sequel to your story.
Benefits of Storycreation
What's the point to all of this? There are actually three benefits to storycreation for innovation.
Firstly, your story provides you with an action plan that takes into account the hurdles you are likely to face in implementing your idea. This is something a lot of creative exercises fail to do. As a result, when teams start to implement ideas, they run into tension, conflict and villains that can kill motivation and hence the implementation of the idea. With your story, you'll be prepared.
Secondly, it reminds the team that conflicts can be overcome, that tension is bearable and villains can be beat. It reminds everyone that in spite of the challenges you are facing, there is a happy ending at the end of the story -- provided you persevere.
Thirdly, it provides a tool for selling your idea, the benefits and the challenges to colleagues, managers, suppliers and anyone else who needs to be involved in the selling of your idea. After all, as we said at the beginning of this article -- everyone loves a great story!
Want to Discuss This With Me?
If so, get in touch. I'd love to chat about it with you!
---
If you enjoyed this article, please share it with your followers:
---
---
More Articles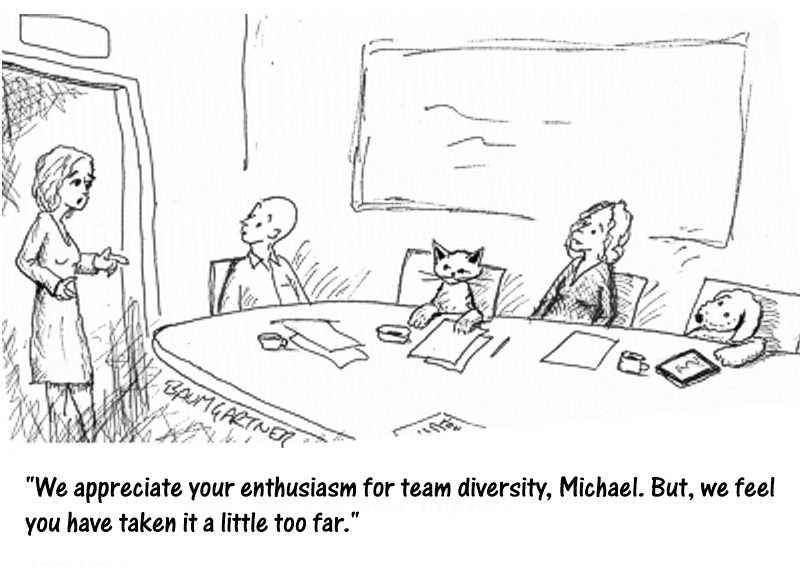 Leading Diverse Teams
Diverse teams are more innovative and smarter than homogeneous ones. But, they are also harder to manager. Here are some tips. -- Read the article...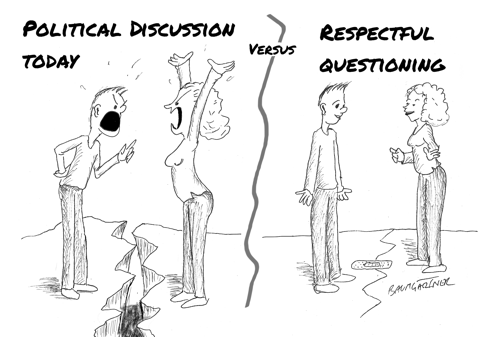 Respectful Questioning
Political and social debate has become too divisive. To find creative solutions to big problems, we need an alternative: respectful questioning -- Read the article...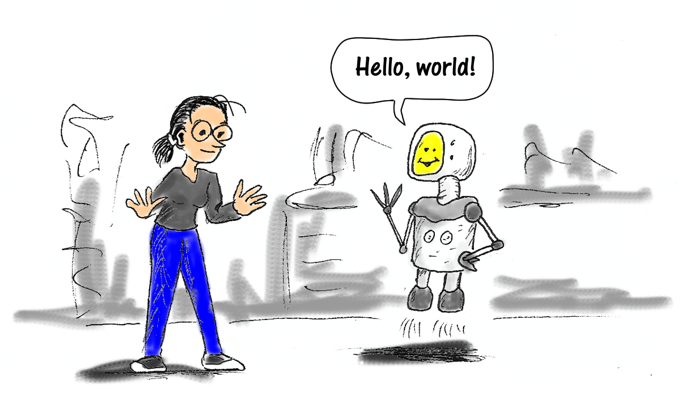 Questions you should ask when an innovative project fails
You can learn a lot from the failure of an innovative project, but you need to ask the right questions. Here are those questions. -- Read the article...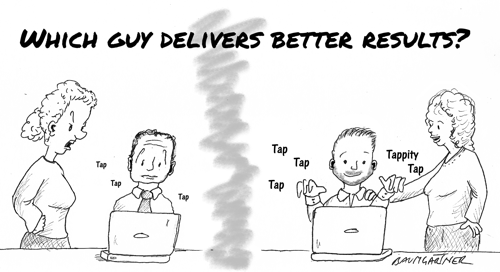 Business Should Be More Fun
Make your business more fun and see improved creativity, more innovation, reduced stress and more benefits. Here's how to do it. -- Read the article...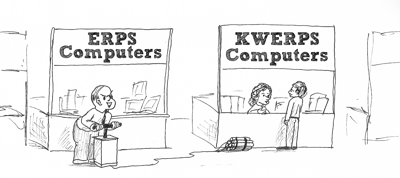 Unmarketing the Competition
A look at creative, but unethical dirty trick marketing campaigns designed to damage the competition -- Read the article...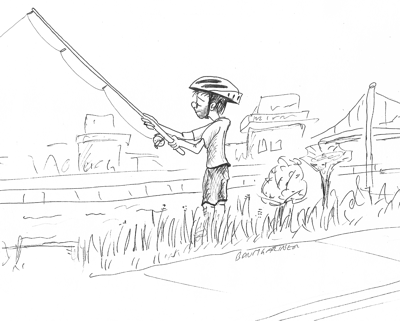 Imaginativefulness and the Fisherman
What does a fisherman wearing a cycling helmet have to do with imaginativefulness? Quite a lot, it seems. -- Read the article...
---