Creative Event Generates THREE Ideas!
Jeffrey Baumgartner
Last week, I facilitated an anticonventional thinking (ACT) workshop and ideation event with a Fortune 100 Company. All together, we generated a grand total of three ideas! Yes, three!!!
Why am I so excited when brainstorms, crowdsourcing campaigns and creativity events so often boast generating 100s or even 1000s of ideas? Because the aim of ACT is not to generate an over-abundance of ideas. Rather it is to generate a big idea together with the initial steps of an implementation plan. At the workshop in question, I divided the participants into three groups. Each group developed one big idea and an action plan.
We followed the usual ACT structure. Each group deconstructed their goal in order to understand it better and see it from various perspectives. From there, they formulated a sexy goal (I provided a meter to judge whether or not the goal was sufficiently sexy). Through experimentation, debate and discussion each group then developed a big idea that would enable them to achieve their sexy goal.
This, of course, is where ACT differs from many other collaborative creativity methods. Most such methods are a variation of brainstorming or creative problem solving (CPS), in which the aim is to generate a huge number of ideas. Moreover, there must be no criticism or questioning of ideas during the ideation phase; all ideas are welcome. The assumption of CPS is that if there is criticism of ideas, people will feel inhibited and not share ideas which, in turn, will reduce the level of creativity during ideation.
Research and my own experience suggest that this is not true. Prohibiting all criticism and questioning of ideas actually reduces the level of creativity. So, criticising and questioning ideas is not only welcome in ACT, it is encouraged! However, there are four rules to criticism.
Always criticise boring, conventional ideas. These are simply not allowed in ACT.
When you criticise an idea, you must then shut up and allow others to defend the idea if they wish to do so.
Criticise the idea, not the person.
If you criticise an idea, try to improve upon it or suggest a better idea.
Thanks to this approach, boring, conventional and non-viable ideas are weeded out right away and the group can focus on the more interesting ideas. Most importantly, participants in ACT events often say that they find it very refreshing to be allowed to criticise ideas. As one man commented at the three idea workshop, "when we can criticise ideas, we can really discuss them in detail, understand them better and really develop them. You can't do this when criticism is not allowed." Numerous participants in other ACT workshops and sessions have also remarked that they find it refreshing and invigorating to be able to criticise, question and discuss ideas.
As a result, ACT is not a process of divergence and convergence as is the case with CPS based ideation events such as brainstorming. Rather it is a process of intellectual experimentation of ideas including: testing ideas, rejecting ones that are boring and developing the most exciting ideas.
Moreover, once the idea development phase is complete, groups immediately move on to the action planning step of ACT, in which they develop a step-by-step action plan. This is something the managers who hire me really like. At the end of our session they are not left with a bag full of post-it notes or a long list of ideas. They are left with motivated teams, each with a single, well-developed creative idea and an action plan. Needless-to-say, when you have an idea and an action plan, that idea is far more likely to be realised than is one of 100 ideas on a list.
Another piece of feedback I hear after every ACT session is that the method is very easy to follow. So, if you have your doubts about ACT, read the paper and give it a try. Or get in touch with me! I am sure you will be impressed with the results.
---
© 2013 Jeffrey Baumgartner / creativejeffrey.com
Want to Discuss This With Me?
If so, get in touch. I'd love to chat about it with you!
---
If you enjoyed this article, please share it with your followers:
---
---
More Articles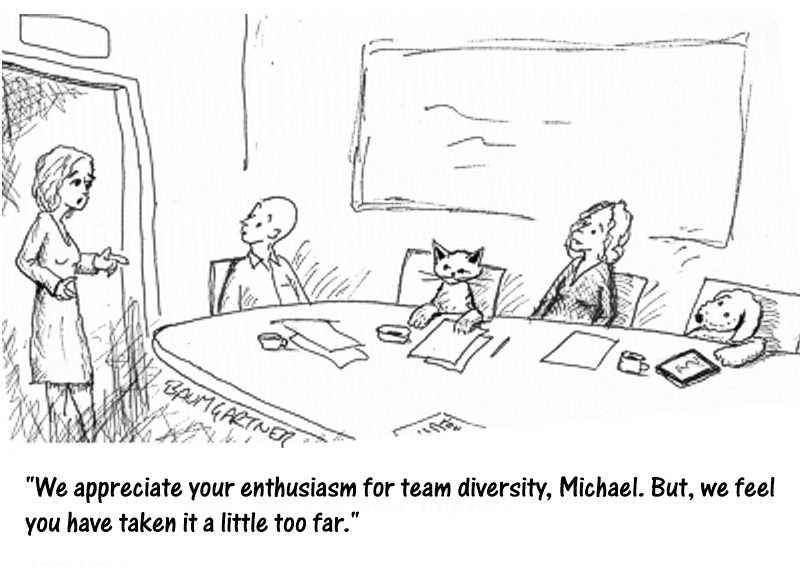 Leading Diverse Teams
Diverse teams are more innovative and smarter than homogeneous ones. But, they are also harder to manager. Here are some tips. -- Read the article...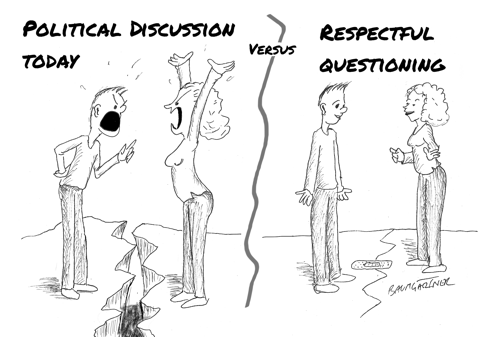 Respectful Questioning
Political and social debate has become too divisive. To find creative solutions to big problems, we need an alternative: respectful questioning -- Read the article...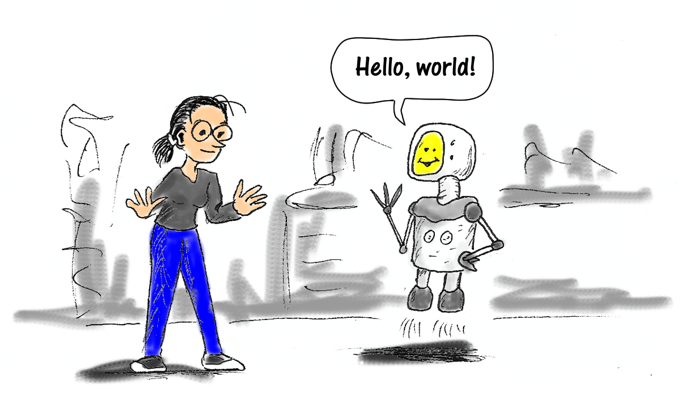 Questions you should ask when an innovative project fails
You can learn a lot from the failure of an innovative project, but you need to ask the right questions. Here are those questions. -- Read the article...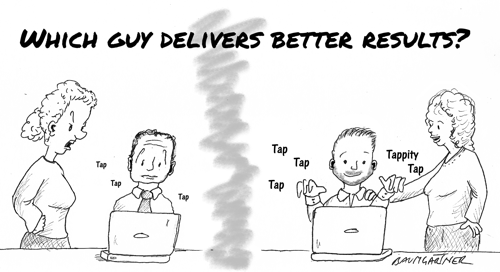 Business Should Be More Fun
Make your business more fun and see improved creativity, more innovation, reduced stress and more benefits. Here's how to do it. -- Read the article...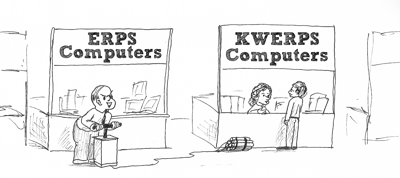 Unmarketing the Competition
A look at creative, but unethical dirty trick marketing campaigns designed to damage the competition -- Read the article...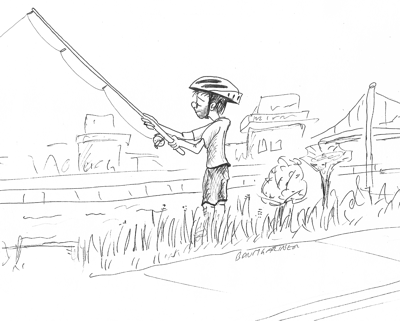 Imaginativefulness and the Fisherman
What does a fisherman wearing a cycling helmet have to do with imaginativefulness? Quite a lot, it seems. -- Read the article...
---