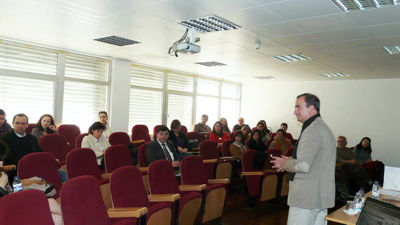 What if you change IWWMI into WASNT?
By Fernando Cardoso de Sousa
President of the Portuguese Association for Creativity and Innovation - APGICO
It is very likely that you are familiar with the Osborn-Parnes Creative Problem Solving (CPS) process, as well with the expression IWWMI (In What Ways Might I [we]….?) , which initiates each problem definition. Once the chosen definition is set, the solution finding step normally follows, listing as many ideas as the group can jot down, no matter its relevance or feasibility. This is a golden rule of brainstorming, as it is supposed that quantity breeds quality and no sort of judgment or self restriction of ideas must take place during the divergent phase.
Now imagine that you replace the IWWMI question by the expression WASNT (What Are the Steps Needed To…?) What do you think it would happen to the group?
The answer is that some team members will try to contribute with original or even "crazy" ideas, as they normally do. But then, you as a facilitator, will have to remind the group that the question requires action steps, not just ideas. For example, if the problem statement is "What are the steps needed to bring financial sustainability to the company?", some team members might suggest ideas like "Organize new events", "Increase sales", etc., which cannot be seen as action steps to solve the problem.
Once you call their attention to this fact, what might be the result?
In many cases, complete silence will follow. Does this mean that you asked the wrong question? No, it means that people are looking for ways to solve the problem, and it might take some time. Do not give up. As a skilled facilitator you know the techniques that can be used to restore participation. You simply use them.
As a result, you may hear a first contribution (e.g. "Generate trust factors for banks"). Not very original but needed. And a second (e.g. "Negotiate a plan for the payment of social security debts"). A bit more strange, but also needed. And others will follow until you have a list of steps that the group thinks might solve the problem. Then you order them in sequence and start designing the action plan.
Some readers might say they do not agree with CPS procedures. Others do not expect a big difference in results, just by changing the way you formulate the question. Others will claim that the task list is doomed to failure, as it does not take into consideration the "acceptance plan" to overcome resistance. Yet others will see in this the end of the "idea" as the central part in creative thinking, the loss of the value of divergent thinking, or even that the WASNT method can no longer be considered CPS.
Before you make these judgments, why don't you give it a try? If you do, let me give you just three tips:
After setting the session's objective with the client, take some time to discuss team composition, including those people who know about the objective, may be affected by the outcomes, or have the power to stop or accelerate the decisions made. If the team covers all these sources, you do not have to worry about ideas or resistance's, because you have everything in the team. Just worry about facilitation, especially in mediating client-team relationships, and in increasing project commitment. In the example provided, imagine that the steps were suggested by a bank manager and a social security manager invited to be part of the team.

Reduce the duration of the session to be no more than four hours, so that the team leaves the session knowing what will be required from every team member; how each task must be done and to what standards; possible costs; and everything that must go with the action plan. Do not forget to increase commitment by adding milestones, follow up procedures, communication tasks, project manager designation, and the like. All those who begin the session must remain with it until its end. It will be difficult to achieve this, in a company setting, if there is a large break during the session. Cut fact finding, idea finding and decision making; cut any time devoted to training; cut everything that does not produce project commitment.

Let creativity happen during plan implementation. During the session, each team member will learn to define the problems and find ways to solve them. The 'Aha!' may not occur during the initial meeting but many 'Ahas!' will happen during plan implementation. Just think of ways to maintain project commitment and the rest will follow.
Do you believe it is possible for so many things to happen simply because you changed the wording of problem definition? Why don't you give it a try? If you do perhaps you will be amazed with what happens when you transform individual creativity into team innovation; when you pick each individual's will do make things better and turn it into a profitable achievement for the company.

A Comment from Jeffrey
Fernando and I have had some discussions about his WASNT approach and the results he has seen with it. I strongly suggest you give it a try with your next anticonventional thinking (ACT), brainstorming or creative problem solving session and see what kind of results you get. If you do, let us know your thoughts! Fernando and I would be most interested to know what you think.
Want to Discuss This With Me?
If so, get in touch. I'd love to chat about it with you!
---
If you enjoyed this article, please share it with your followers:
---
---
More Personal Innovation Articles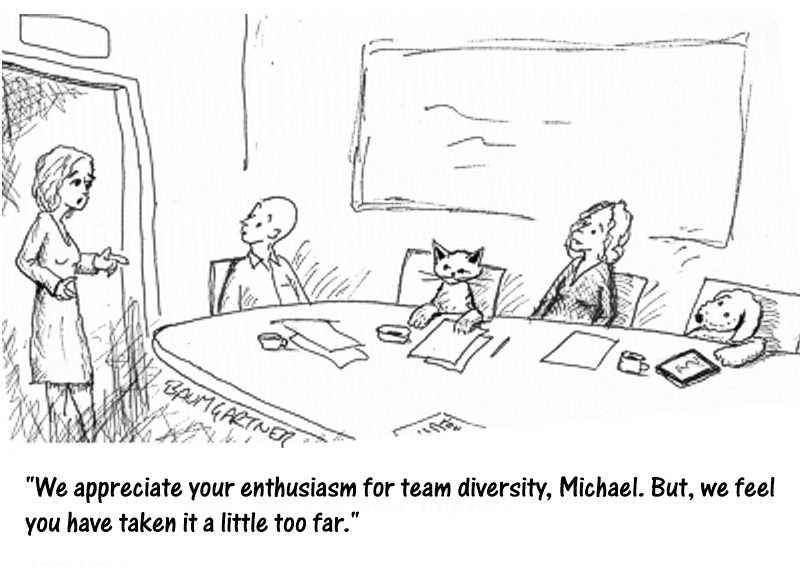 Leading Diverse Teams
Diverse teams are more innovative and smarter than homogeneous ones. But, they are also harder to manager. Here are some tips. -- Read the article...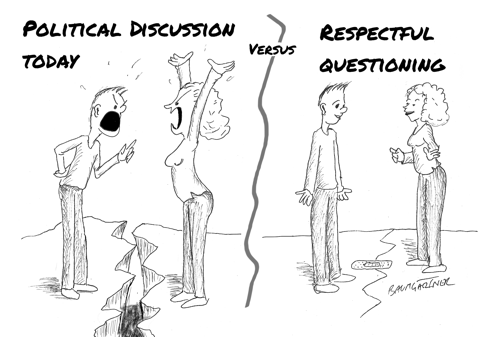 Respectful Questioning
Political and social debate has become too divisive. To find creative solutions to big problems, we need an alternative: respectful questioning -- Read the article...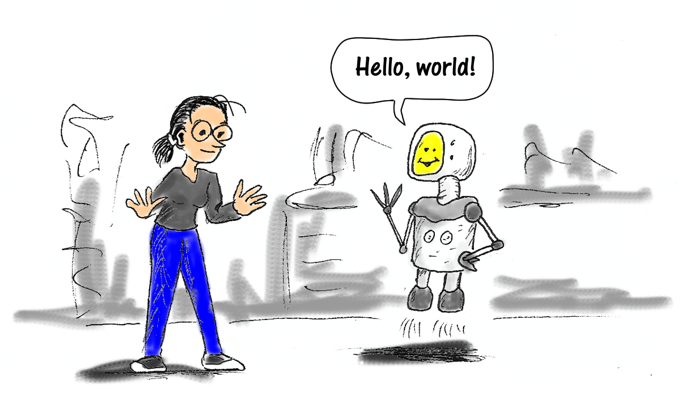 Questions you should ask when an innovative project fails
You can learn a lot from the failure of an innovative project, but you need to ask the right questions. Here are those questions. -- Read the article...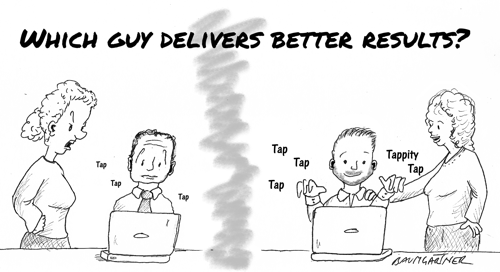 Business Should Be More Fun
Make your business more fun and see improved creativity, more innovation, reduced stress and more benefits. Here's how to do it. -- Read the article...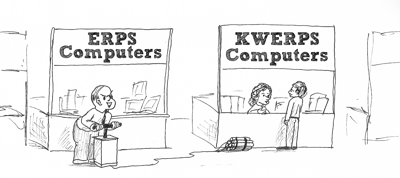 Unmarketing the Competition
A look at creative, but unethical dirty trick marketing campaigns designed to damage the competition -- Read the article...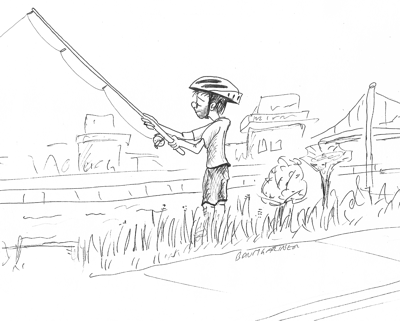 Imaginativefulness and the Fisherman
What does a fisherman wearing a cycling helmet have to do with imaginativefulness? Quite a lot, it seems. -- Read the article...
---