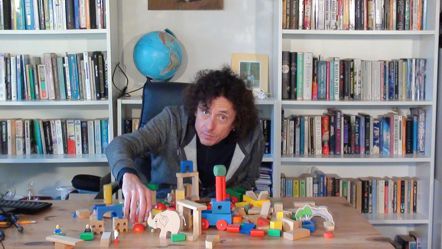 Video: Nonverbal Idea Building
One reason brainstorms, idea management campaigns and other ideation events result in conventional ideas is because these methods all require thinking about ideas verbally. That puts constraints on creativity and divergent thinking. Building ideas out of toys or other materials, is a very powerful technique as this video explains.

You can also watch it on YouYube
If you would like to discuss a workshop or a facilitated session on non-verbal idea building, get in touch! It's effective, fun and a great way to boost general creative thinking skills.