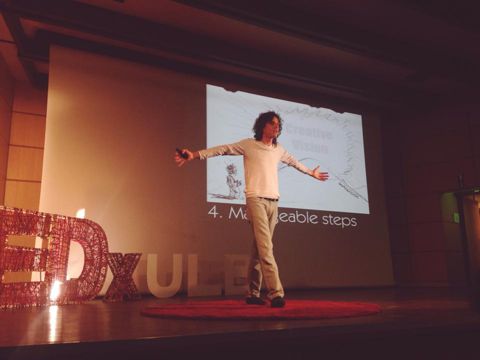 Anticonventional thinking (ACT) is a new approach to collaborative creativity that is based on how artists, writers, composers and other creative geniuses work on projects individually and in teams. If you've been disappointed with the results of brainstorming (lots of mediocre ideas, little implementation of ideas), you'll love ACT − because it works.
In this workshop, you'll learn how to use ACT like a pro!
What you'll learn in this workshop
How conventional brainstorming works and why it seldom results in creative ideas.

A quick introduction into how the mind builds ideas.

The basics of the theory behind ACT.

The four steps of an ACT session.

How to analyse a situation so that creative ideas come almost automatically.

How to build a big idea and why this is better than capturing lots of undeveloped ideas.

Why criticism is good for creativity and how to use it in ACT.

How to plan implementation of your idea.

Lots of ACT tips and tricks you can use whenever you need ideas.
Recommendation
We recommend participants bring to the workshop issues for which they need innovative ideas. We can then apply ACT to these issues so that participants do not only learn the ACT method, but leave the workshop with relevant, developed ideas they can implement.
Options
You can purchase copies of Jeffrey Baumgartner's Book, Anticonventional Thinking – the Creative Alternative to Brainstorming to give to participants after the workshop.

To ensure ideas developed in the ACT workshop are implemented, we can provide on-going coaching after the workshop.
Get in touch
Let's discuss how ACT can help your team think more creatively and innovate better. Ring+32 2 305 6591, email jeffrey@creativejeffrey.com or use the on-line form.