---
Changes
After many years of helping teams think more creatively so their organisations could innovate more effectively, I have decided to focus on being creative myself. You can see a collection some of my artwork and other creative work here.
But don't worry. I am maintaining this web site and its hundreds of free articles on creativity and innovation. You can also still buy my books.
---
Other Reading
Other Projects
I am the co-founder (with Andy Whittle) of the Imagination Club and actively manages the Brussels Imagination Club, a venue for experimentation in facilitation, training and life-long learning. Visit the web site...

Some paintings, drawings, photographs, videos and other artistic works by Jeffrey See them here.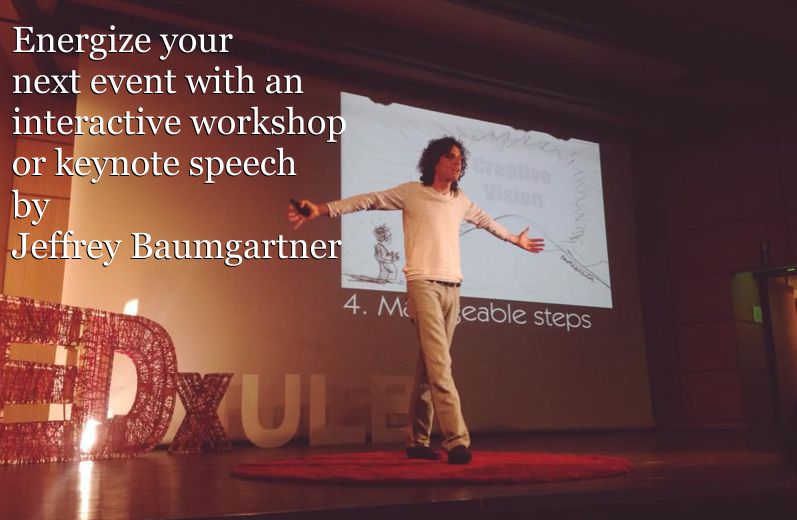 Jeffrey Paul Baumgartner
Erps-Kwerps (near Leuven & Brussels) Belgium
©1996-2017 Jeffrey Baumgartner