Other Projects
I am the co-founder (with Andy Whittle) of the Imagination Club and actively manages the Brussels Imagination Club, a venue for experimentation in facilitation, training and life-long learning. Visit the web site...
Do sometimes get fed up with the absurdity of business? Do you feel some people take business too seriously? Me too. I've been writing about it at Unbusinessy.
I developed and edit AwesomeYou.Be, a self-improvement web site that helps people like you become even more awesome. Visit the web site...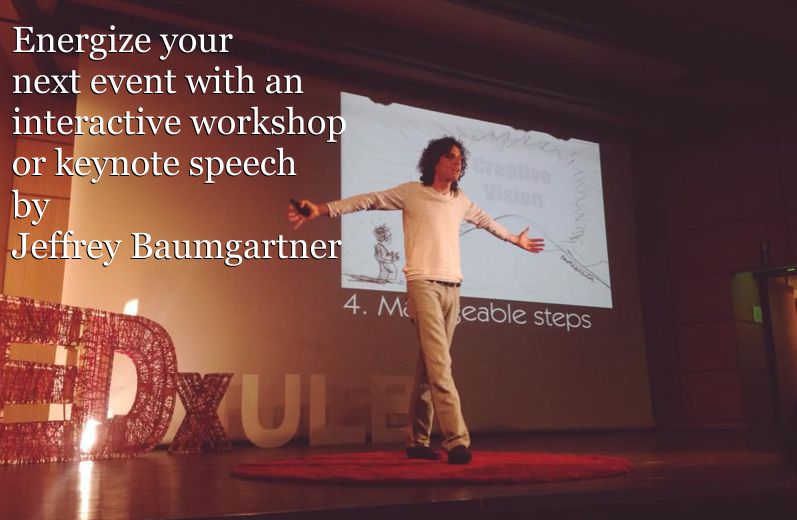 Jeffrey Paul Baumgartner
Erps-Kwerps (near Leuven & Brussels) Belgium
©1996-2017 Jeffrey Baumgartner